The 55th annual Artsfest returns to the City of Harrisburg on May 27-29 along Riverfront Park. This celebration of the arts features over 150 artisans selling handcrafted items, live entertainment, Kidsfest, 25 food trucks, a beer & wine garden, and more. View the event guide at https://harrisburgpa.gov/artsfest and for all festival information including the event map, entertainment schedules, foodie guide, list of participating artisans, and more.
Read on for some of the festival highlights to get excited for!
Photo Ops
Everyone loves a good Instagram moment and there will be plenty of them along the festival route and beyond. Find an interactive giant paint splatter, pair of monarch butterfly wings, and paint palette planter featuring colorful flowers to pose with as artsy photo ops. Riverfront Park itself offers plenty of natural photo-worthy backdrops with the river, bridges and luscious greenery surrounding it. We recommend visiting the Civic Club of Harrisburg's garden and the lower river walk for two great perspectives of the river.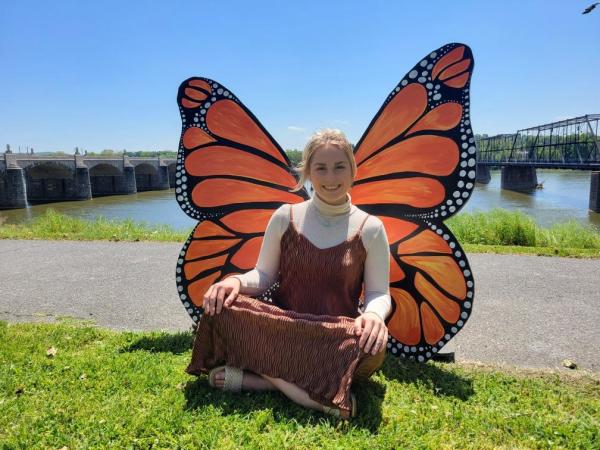 We also recommend venturing off the festival path for even more sites, such as murals, which we will detail a bit more below.
Community Mosaic Project
Attendees will have the opportunity to get crafty and be part of a new, permanent mosaic art piece. Artist Jessica Liddell of Bella Mosaic Art will lead visitors in creating a small ceramic tile which she will later glaze and assemble into a large mosaic. The mosaic will feature nature and play themed images and the playground name. It will be installed at the new Chutes & Ladders Playground in Reservoir Park so participants can visit to find the piece they made during the event. It is completely free for attendees to participate in the activity.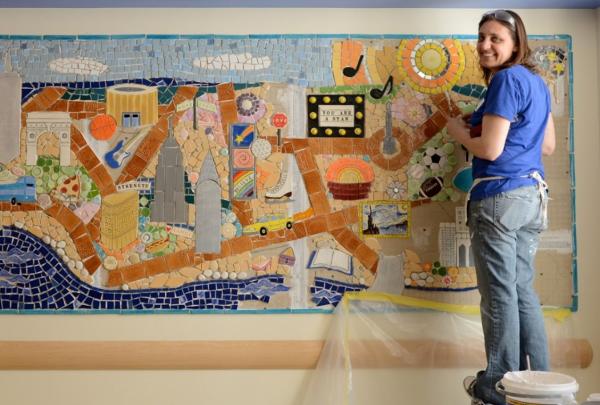 Above is a photo of Artist Jessica Liddell with a past mosaic project
More and New Artisans to Shop
There are over 150 artisans selling handcrafted items this year, including 44 that are new to the event. Visitors should come ready to shop for one of-a-kind items that will make the perfect addition to their home décor, wardrobe, and daily functions such as a coffee mug, soap, or broom. A preview of all the artisans work can be found on the event website. A few of new artisans are highlighted below.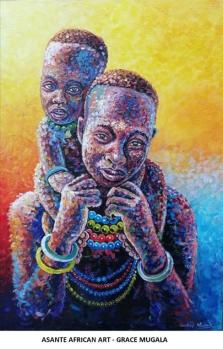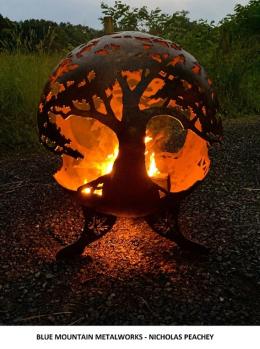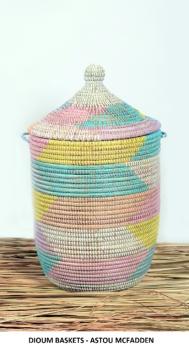 Beyond the Festival Path
The City offers a vibrant arts scene including art galleries, live theatre, murals, music venues, and more. Stay in the City throughout the weekend to explore everything it has to offer! Below are just a few places to consider visiting while you're here:
Murals – Harrisburg has over 40 colorful murals on buildings throughout the City. We recommend following the Murals & More Trail offered by Visit Hershey & Harrisburg for two walkable loop options located just 2 blocks from the festival that showcase over 20 murals and other artwork. For the complete list of murals throughout the City, visit https://sprocketmuralworks.org/tour/.