This week, ZeroDay Brewing Company opened their brand new taproom and restaurant at 925 North 3rd St. in Midtown Harrisburg. Featuring a full-service restaurant, a massive courtyard, lounge areas, gift shop, private event space and a variety of craft brews on tap, the new Taproom is a must-visit!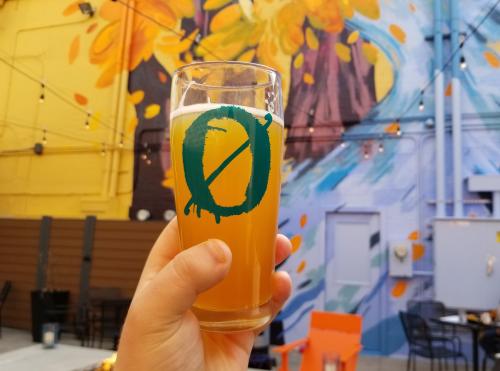 Located only a short walk from the PA Capitol and the famous Broad Street Market, ZeroDay's new taproom is a welcome addition to the 3rd Street corridor. Originally located behind the Midtown Cinema, demand for ZeroDay's unique taste and ever-changing selection of brews quickly led to the need for a larger space. ZeroDay opened an Outpost at the Broad Street Market, and a second Outpost inside the Midtown Cinema, while beginning renovations on their new taproom on 3rd Street. This week, all of their hard work paid off with the grand opening of their custom-designed taproom and restaurant on Tuesday, March 23rd.
The taproom features more than a dozen craft brews on tap, including the Blue Collar Hipster IPA, the Strong Island, the Automatic Refresher Tangerine + Guava, their classic Ginger beer and many more. ZeroDay also offers signature cocktails such as their Espresso Martini, Orange Basil Bourbon, Raspberry Gin Fizz, Spicy Cilantro Lime Martini, and a wide variety of ciders, wines and non-alcoholic beverages.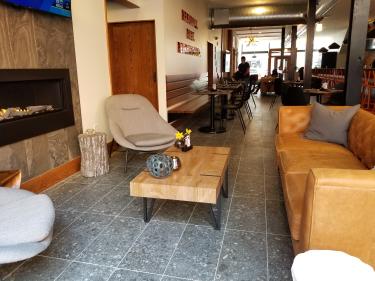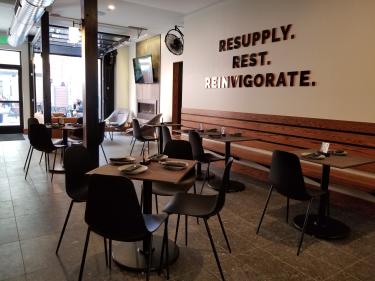 If you need another reason to visit the taproom, ZeroDay is proud to partner with La Catrina's Chef Pedro Rincon to offer a full-service dining experience. "Chef Pedro wanted to bring his culture to the table in a new, modern way," shared one of the restuarant contributors, Beth Taylor.
Guests can enjoy modern Mexican cuisine including fresh totopos, fajitas, cured cactus salads, enchiladas, and every type of taco you could wish for! Their churros and Tres Leches cake are sure to become a crowd favorite too.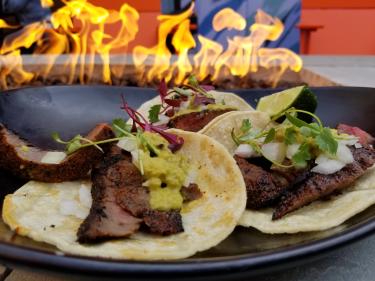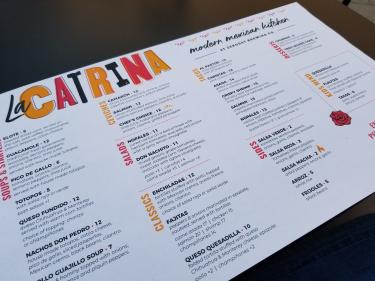 The Taproom not only features plenty of indoor dining area and a massive bar, but is also home to a large outdoor courtyard, perfect for enjoying the warm weather. And yes, for all of you dog-lovers, ZeroDay welcomes your furry friends to the courtyard, with an entrance on James Street. 
If you are looking for a unique place to host an event, ZeroDay has you covered with a 60-person private event space. The private room even has it's own entrance from 3rd Street!
The Taproom is open 7 days a week with hours from 11am to 10pm Sunday through Thursday, and 11am to 11pm on Fridays and Saturdays.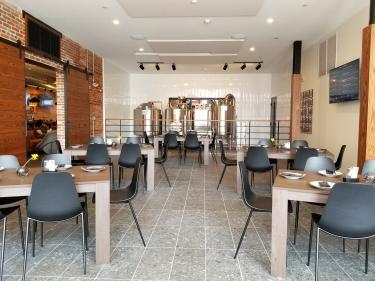 ---
---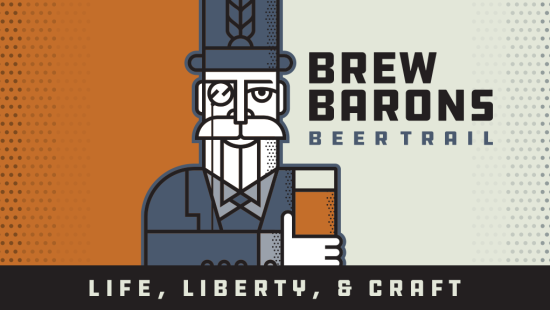 ZeroDay's outposts and taproom are also featured on the Brew Barrons Beer Trail, an interactive craft beer adventure in Harrisburg and Hershey.  Simply download the Brew Barrons Beer Trail app, and start visiting the 20+ for the chance to win great prizes!