From October 3rd through 6th, the Midtown Scholar Bookstore will host the 7th annual Harrisburg Book Festival. 
Yes, you read that correctly - this entire 4-day festival is a bookworm's paradise! From award-winning author readings and book signings, to children's illustrators and acclaimed historians, each day is packed with guest speakers and exciting events. Best of all, festival events are free and open to the public. 
Tent Sale
During your visit, be sure to stop by the tent sale located at 3rd Street and Verbeke Street, adjacent to the Broad Street Market. This year's tent sale will feature over 20,000 used books including hardcovers, paperbacks and children's books.
Each book is priced at just $1, $2 or $3 so bring a bag and stock up!
The tent sale will be open:
Thursday, October 3rd: 4pm - 7pm
Friday, October 4th: 8am - 7pm
Saturday, October 5th: 8am - 7pm
Sunday, October 6th: 10am - 5pm
Thursday Highlights:
To kick things off  Alison Feeney, author of For the Love of Beer: Pennsylvania Breweries will be a guest panelist along with Hannah Ison of Zero Day Brewery and Jeff Musselman of the Millworks, for a look inside Pennsylvania's breweries. This event will be moderated by Sara Bozich and begins at 7pm inside the Midtown Scholar. Be sure to stop by the tent sale before the panel!
Friday Highlights:
At 9am, join Pulitzer Prize-winning historian Eric Foner for a live interview by WITF's Scott LaMar for Smart Talk Live. Mr. Foner will be discussing his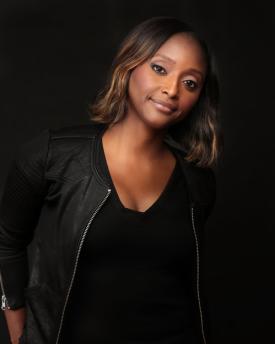 book The Second Founding: How the Civil War and Reconstruction Remade the Constitution. Coffee and local baked goods will be available to purchase in the cafe, so come hungry!
In the evening, join author Isha Sesay, for the 2019 Keynote Address. Her incredible book, Beneath the Tamarind Tree, is the story of 276 girls in Chibok, Nigeria who were abducted by the militant Islamic group Boko Haram and their courage and strength during this high-profile abduction. Join Ms. Sesay at 7pm to for the keynote address, and stay after to meet the author.
Saturday Highlights:
At 10am, New York Times bestselling author and illustrator Vashti Harrison will host a storytime, reading from two of her bestsellers: Little Leaders: Bold Women in Black History and Little Dreamers: Visionary Women Around the World. Ms. Harrison will host a book signing after the presentation, so be sure to grab a copy of one of her books.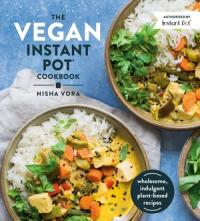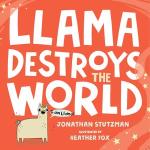 At 11am, debut author & illustrator team Jonathan Stutzman and Heather Fox will introduce their book Llama Destroys the World, which is sure to delight even the littlest readers. 
Over lunch, enjoy a cookbook demo with Nisha Vora. At noon, Ms. Vora will offer a recipe demonstration from The Vegan Instant Pot Cookbook: Wholesome, Indulgent Plant-Based Recipes. 
In the afternoon, three new emerging authors, Wayétu Moore, Joanne, Ramos and R.O. Kwon will take the stage to introduce their new works of fiction. To end the day, author Stephen Chbosky will share his new horror novel, Imaginary Friend at 7pm.
Sunday Highlights:
Join internationally bestselling novelists Téa Obreht and Madeline Miller at 2pm, for Fiction, Fantasty, and the Mythic Journey. This moderated discussion will highlight Miller and Obreht's newest novels Circe, a retelling of the goddess's story from The Odyssey, and Inland, a reimagining of the American Wests.
At 5pm, the Midtown Scholar will host a conversation on racial justice in America, with award-winning authors Ibram X. Kendi and Imani Perry, moderated by author Keisha Blain.