Remember when you were young? As adults, we often think back to our glory days and those childhood moments that make us smile. Life moves so quickly and kids grow up before you know it. That is why The Harrisburg Heat (Pennsylvania's only Major Arena Soccer League Team) adopted the mantra this year,  "Don't Blink!" because their games move quickly too!
In the '90s, The Harrisburg Heat was the hottest ticket in town with local soccer legends like Pulisic, Becher, Chinapoo, Abe and others. In 2016, new ownership took over with the goal of returning to those glory days and in just a short time they returned to playoffs for first time since 2000 and added top talent and new game features like inflatables for kids.
A Harrisburg Heat game is a family affair. All home games are played at ReNu Solar Field, located within the Harrisburg Farm Show Expo Center, and games are packed with special events including Star Wars Night, Heroes Night, an alumni game (where you can see some of the former players mentioned above), celebrity games and more. 

Interested in catching an upcoming game? Mark your calendar for their home games this winter:
Saturday, December 14th at 7:05 pm (vs. the Rochester Lancers)

Saturday, January 18th at 7:05pm (vs. Soles de Sonora)

Sunday, January 19th at 5:05pm (vs. the Rochester Lancers

Friday, January 24th at 7:35pm (vs. the San Diego Sockers)

Sunday, January 26th at 5:05pm (vs. the Baltimore Blast)

Saturday, February 22nd at 7:05pm (vs. the Orlando Sea Wolves)

Sunday, February 23rd at 5:05pm (vs. the Baltimore Blast)

Wednesday, March 11th at 7:05pm (vs. Utica City)

Sunday, March 15th at 5:05pm (vs. Texas)

Friday, March 20th at 7:35pm (vs. Utica City)

Sunday, March 22nd at 5:05pm (vs. MKE Wave)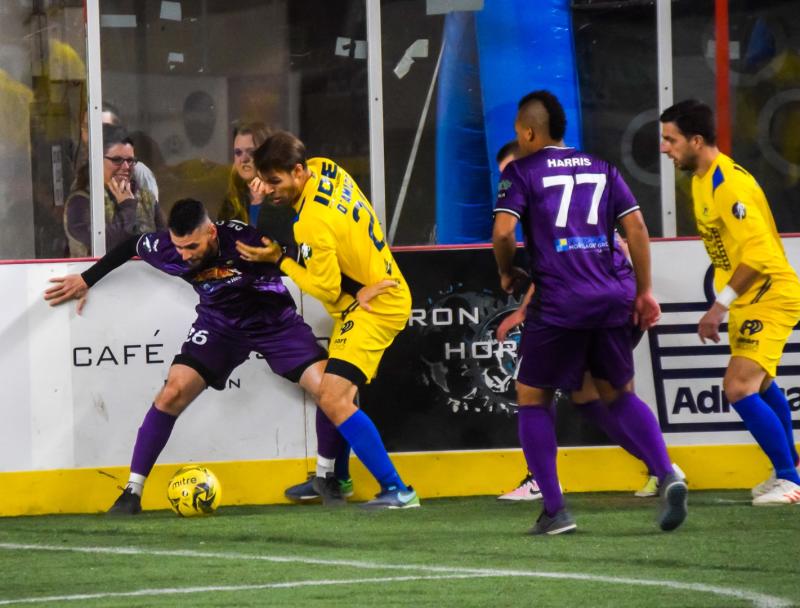 You can also book special events such as birthday parties, locker room tours, employee and client appreciation nights, autograph sessions, game day clinics, and camps throughout the year run by professional players. Twenty-year veteran Kevin Healey is President of The Heat and is always willing to customize and create experiences your kids will cherish forever. Let Kevin and The Heat create the glory days for your kids. (kevin@harrisburgheat.com.) And remember, family time is the best time so Don't Blink!