Experience the wonder of dancing ballerinas and dazzling toy soldiers, holiday parades and gingerbread houses, and dozens of memorable holiday events for the whole family in Harrisburg. Check out a few of our top recommendations for making family memories this holiday season.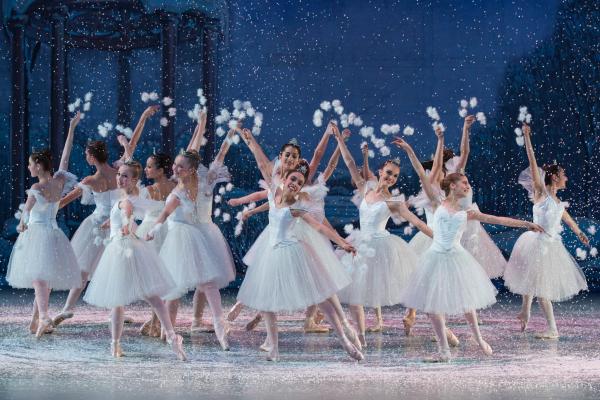 This beloved holiday classic will delight parents and children alike. The two-night performance by the Central Pennsylvania Youth Ballet is coming to the Whitaker Center on Saturday, December 14th and Sunday, December 15th. Elaborate costumes, stunning sets, and award-winning dancers will bring this story to life in this 90-minute marvel. Be sure to reserve your tickets early!
2019 Pennsylvania Christmas and Gift Show
Held at the PA Farm Show Complex, the PA Christmas and Gift Show is one of the largest holiday shows in the country with over 500 vendors selling arts and crafts, candles, ornaments, clothing and toys. Held from December 4th through December 8th, the show is open from 9am to 7pm Wednesday through Saturday, and 9am to 5pm on Sunday. Tickets are only $8 and discounted to $5 after 4pm. Bring the family for a day of shopping and find those perfect stocking stuffers for everyone on your list.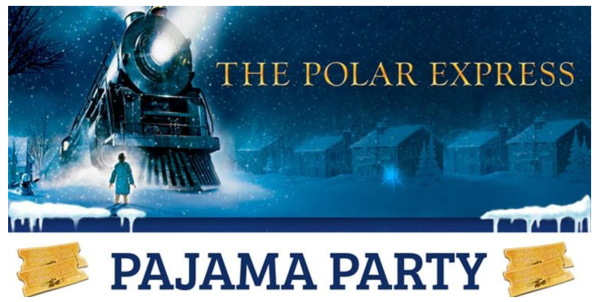 The Polar Express Pajama Party
Wear your holiday PJ's and relax after a day of busy Black Friday shopping, with the Polar Express on the massive 3D screen at the Whitaker Center on November 29th. Complete with cookies and a hot cocoa bar, a letter-writing station so your little ones can mail their wishes to Santa, and a toy donation bin for Toys for Tots, this event runs from 4pm to 7pm and tickets are only $9 for adults and $8 for kids. 
Open Saturdays and Sundays from November 30th - December 15th, the Kid's Only Holiday Shop gives your little ones a chance to work with Santa's elves to shop for presents. All gifts are $10 and under, and the elves will even help wrap the gifts. This is a great way for children 12 and under to experience the joy of surprising their parents or grandparents with a gift they picked. Held in the Centennial Barn at Fort Hunter, this weekend-only event runs from 12:30 to 4:30pm.
 
Bring the kids for an afternoon of giant floats, musical acts, food vendors, dancers, and marching bands at the 2019 Harrisburg Holiday Parade on Saturday, November 23rd. Starting at noon on Front & Market Streets, the parade is an annual holiday tradition going back decades. Be sure to get there early to mark your spot and bring folding chairs to make the afternoon comfortable. Immediately following the parade, join Santa for free hot chocolate and cookies in Strawberry Square!
 
See this beloved children's classic come to life live on stage at Gamut Theatre, November 15th through December 8th. This shortened, two-hour adaptation is sure to delight the whole family. Both evening shows and Sunday matinees are available, and tickets can be purchased online or at the box office. For an in-depth look at the production, The Burg went behind the scenes with Director Melissa Nicholson, and has written a fantastic piece offering a preview of the new show.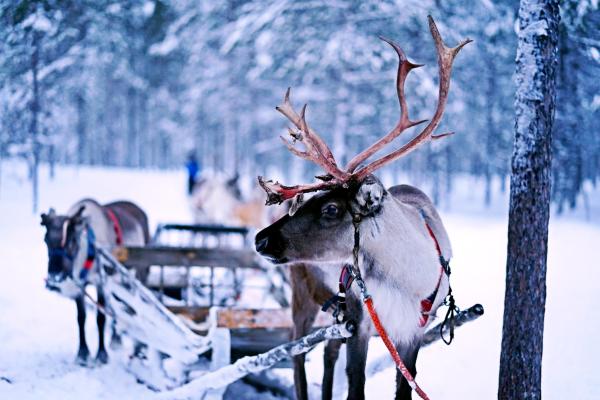 On December 14th, kids can meet Mrs. Claus and pet one of Santa's famous reindeer at Fort Hunter Park. This event is completely free and opens at 12:30pm. Get there early to make sure you get your photo taken with the reindeer before they head back to the North Pole in the afternoon.
 
The classic Holiday tale is coming to life at the newly renovated, Open Stage Theater in Harrisburg. Running from November 23rd to December 29th, Open Stage is offering both evening and matinee performances. You won't want to miss this re-imagined story that will keep the whole family enthralled.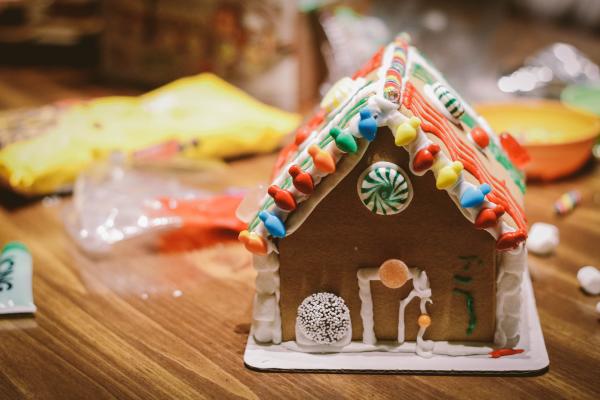 From November 21st through January 7th, the Whitaker Center will display all of the creative entries in their annual gingerbread house contest. Bring the kids to explore dozens of creations in all shapes and sizes, and get a few ideas for making your own gingerbread house. The exhibit is free but if you feel like entering the contest, there is requested donation of $10.
On Sunday, December 8th from 1:00pm - 6:00pm, the Candlelight House Tour will showcase 12 extraordinary Harrisburg residences and architectural landmarks. Renowned as the oldest and best house tour in Central Pennsylvania, this self-guided tour offers a rare opportunity to see some of the most beautiful homes and historic properties in Harrisburg! Your ticket is a 60+ page tour guide booklet with map, property descriptions and everything you need to plan a memorable Historic Harrisburg experience!  
For more upcoming events, visit our calendar!