If you are looking for a fun, FREE, social-distanced, family event, mark your calendars for Harrisburg's Reverse Holiday Parade!
On Saturday, November 21st, The City of Harrisburg will be holding a Reverse Holiday Parade from 10am-12pm on City Island. In a reverse parade, the parade entrants are stationary and rather than large groups of spectators gathering along City streets, parade attendees will remain safely in their vehicles and drive by the displays. (This format is similar to drive-thru holiday light displays.)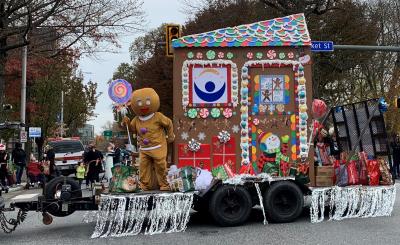 More than 50 organizations and businesses will be represented at the parade. Spectators will see Santa, decorated stationary floats and displays, dance groups, holiday music, a live painting demonstration, fire trucks and more. All of your favorite characters will be there including Buddy the Elf, Daniel Tiger, Katerina Kittycat, princesses, superheroes, Harrisburg Senators mascots and characters from the Nutcracker and Star Wars.
There will be no entrance fee for vehicles and all spectators must be in vehicles to participate in the reverse parade. If you would like to walk or bike to City Island and board the FREE Belco Community Credit Union Shuttle Bus, please use the Market Street bridge to enter City Island. For safety reasons, the Walnut Street Pedestrian Bridge will be closed to pedestrians and bicyclists. The shuttle bus stop will be located in the South Parking Lot (parking garage side). Properly worn masks are required while on the shuttle and social distancing will be in place while seated on the bus and waiting in line. Commonly touched areas will be disinfected between shuttle trips. The first shuttle will depart at 10am and the last shuttle will depart at 11:30am.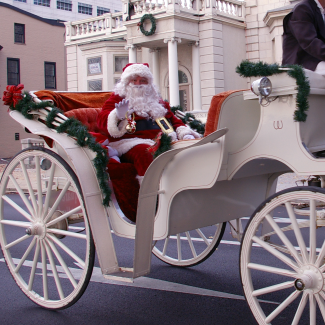 5 tips for having a fun & festive experience:
Arrive early! The last vehicle will be permitted to enter at 12pm. The first 150 vehicles will receive a goodie bag filled with treats and items from the parade participants.
 
Review the parade route map in advance. Parade groups will be located on both sides of the road. Santa will be on the passenger side. 
 
Wear holiday themed attire and/or decorate your vehicle – just make sure you can travel safely!
 
Know your vehicle's clearance. The height restriction to enter the parade is 9 feet. If you have a vehicle over the height limit, please plan to arrive at 9:30am for special accommodations into the parade loop or ride the shuttle bus. Please note, there will be a wait time until 10am to access the parade. Vehicles with height restrictions arriving after 9:30am WILL NOT be permitted to enter the parade.
 

Maintain a speed of 5mph or less and do not stop along the parade route to keep traffic moving, so everyone can enjoy the activities.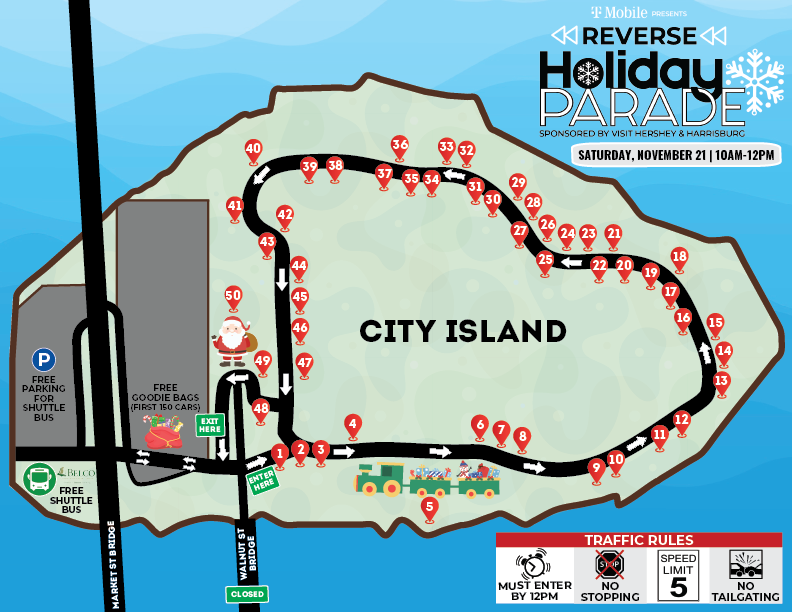 If you can't attend in person, a live stream of the parade will be available on local channel 20 and on Facebook. While the parade format has been modified, the holiday spirit and tradition will still be alive with the reverse Holiday Parade!