Lauren and Cyndee are employees of the Whitaker Center for Science and the Arts.
How did you find your way to Harrisburg? 
Cyndee: I've lived here my whole life. Thirty-plus years.
Lauren: I actually live in Lancaster and commute to Harrisburg. It's different from other cities. With Restaurant Row down on Second Street, City Island and the sports teams, as well as activities like Music Fest and Arts Fest over the summer, I've found Harrisburg a really welcoming place. 
What's your favorite Harrisburg attraction? 
Lauren: City Island is impressive. Cyndee took me on a tour of City Island and we looked at a place where we were going to launch rockets with our summer-camp kids. I also stay late some days and ride my bike along the river path. We're very close to that here at Whitaker Center; just a couple blocks away.
Cyndee: Restaurant Row is great because there's a wide variety. There's sports bar areas like Arooga's and fun, hole-in-the-wall places but then there are also upscale restaurants like the Millworks, Cork & Fork and the Fire House. So you can get your fill anywhere or you can just enjoy the roadside vendors that we have. If you go to a Senators game, I'm a big fan of The Spot hot dogs. Those are pretty well-known.
Why should people check out the Whitaker Center? 
Cyndee: The Whitaker Center is a unique facility because we integrate science and the arts in many different ways, from our Sunoco Performance Theater to our Select Medical large format digital cinema to the actual Harsco Science Center where we offer three levels of science and fun. We have something for everyone, from infants all the way up to senior citizens.
Lauren: One of the gems that people sometimes miss is our art on the curved wall. Right now we have a fantastic photographer that's taken photographs of all different musicians to highlight our guitar exhibit.
What do you recommend for people after they've seen the Whitaker Center?
Cyndee: We always try to send people to the Capitol Building because it's immaculate with the marble and the gold. It really is a true display of Pennsylvania's artistic side. At City Island, the whole family can have a good time and walk around and enjoy each other. If they like history, we send them to like the John Harris Mansion or the Fort Hunter Mansion. And Broad Street Market's always a good one too, especially with the new vendors and stuff they have there.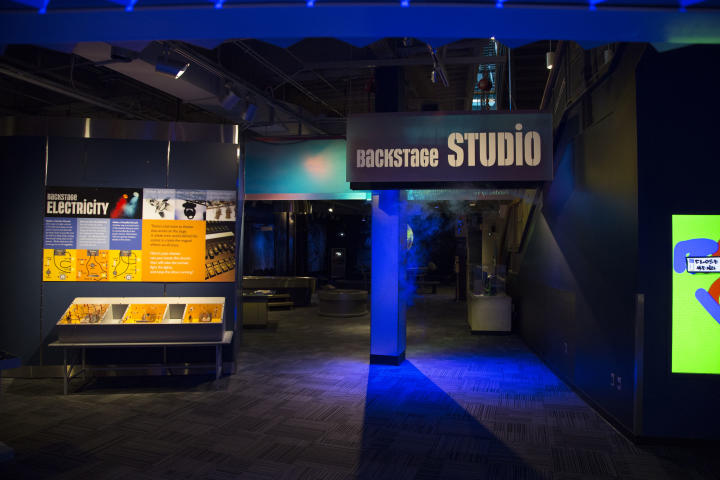 Related Links:
The Whitaker Center for Science and the Arts