Do you remember the excitement you felt in grade school when the bell for recess would ring? That bell meant fresh air, fun sports and a break from sitting at a desk. I remember heading out to a concrete play area and picking teams to play kickball.  Now games like kickball,  dodgeball, volleyball and flag football are not just a recess memory - you can play them with other adults right here in Harrisburg!  
The Harrisburg Young Professionals (HYP) has become the premier place for adult intramural sports programs year-round.  What better way to meet new people and stay physically active, than by playing  your favorite sport?  
In August we are just finishing up our HYP Kickball League.  This year the league had 61 teams and over 800 participants, making it the largest kickball league in the Harrisburg area!   On August 30th we will be finishing our playoffs with the championship game being played in left field at FNB Stadium on City Island, before the Harrisburg Senators baseball game. HYP Members can get $7 tickets to go watch both games.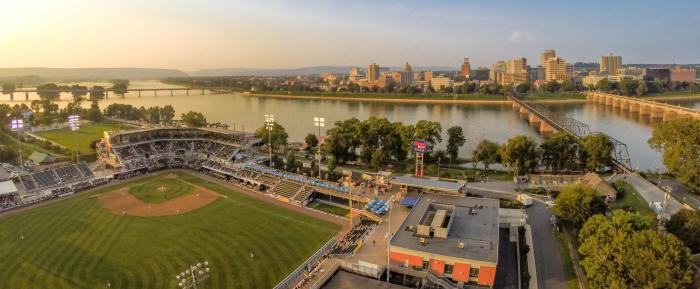 Once we close the books on kickball for the year, our fall sports programs will start with sand volleyball and flag football.  Registration is now closed for these but don't worry, in October registration opens for our winter sports programs.  We also have spring volleyball and flag football seasons, so watch HYP.org for registration options.
Looking for a way to beat the winter blues? Dodgeball and Basketball programs begin in early 2019.  Dodgeball games are played on Thursday nights from January to March, while basketball (which is new for 2019) will be on Tuesdays.  Both programs are played at various locations within the City of Harrisburg and are co-ed (18+.)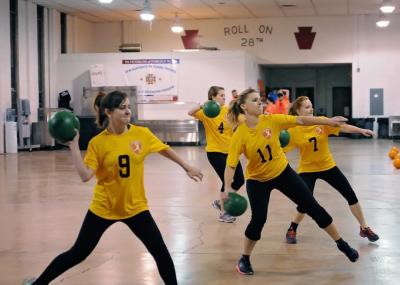 Did I mention they're also a great way to meet other people in the area?  Often teams will head out to a post-game bar sponsor to grab a few drinks and food after a great night of games.  Our past sponsors have included Sawyers, Federal Taphouse, Arooga's, Midstate Distillery, Mr. G's, and Teds Bar & Grill.  
Interested in playing?  Check out our website, HYP.org/sports to learn about the various sports that are offered, as well as the other many things that we do as an organization.  You can also email our Director of Sports at sports@hyp.org.  Be sure to sign up for our weekly newsletter to stay on top of these and other HYP programs – hyp.org/connect/