There are plenty of photo opportunities in Harrisburg. The city is filled with beautiful sites and hidden gems waiting to be discovered. We've gathered a list of all the best spots to photograph your way through Harrisburg.  
Butterfly Mural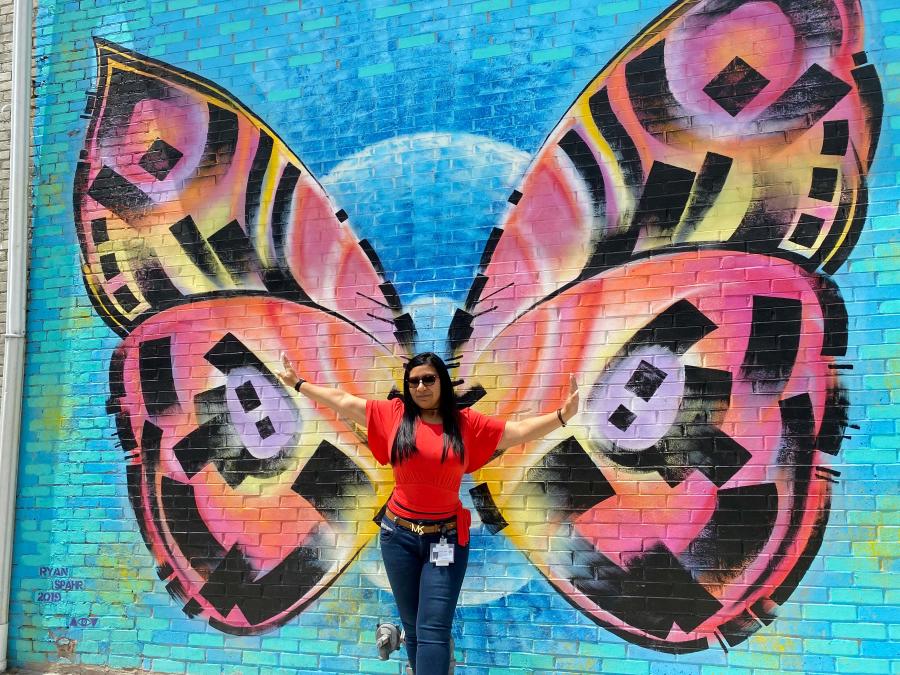 Spread your arms and pose in front of this strikingly beautiful butterfly mural in Midtown. This mural was inspired by Mothra, from the Godzilla MonsterVerse and created in 2019 by the artist Ryan Spahr. While you are here, be sure to check out the audio-led Murals & More Trail exploring public art, monuments and beautiful architecture in the area. You can also visit Sprocket Mural Works website to see additional murals throughout our beautiful city. 

Address: 1224 N 3rd St
Capitol Steps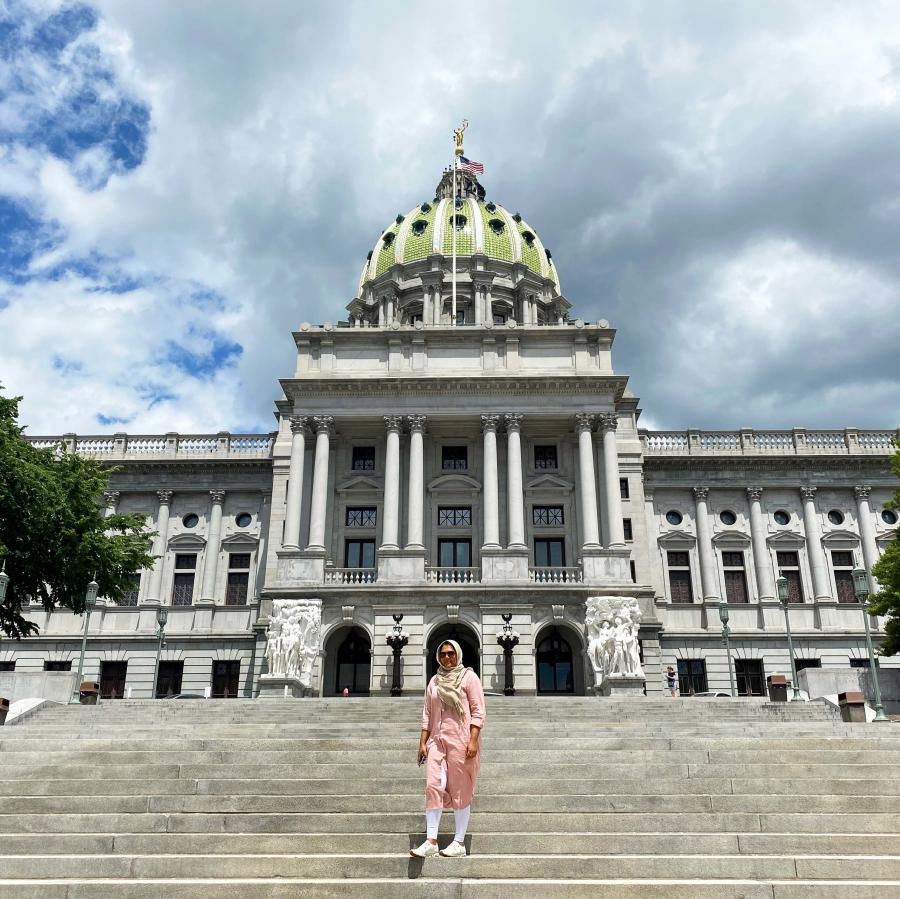 A trip to Harrisburg is never complete without seeing the state capitol. This iconic American Renaissance style architecture is situated in downtown. Though it is the seat of the PA government, it features beautiful paintings, stained glass and furnishings that can all be viewed by taking a tour. The inside of the building is just as photo-worthy as the outside! 

Address: N 3rd St, Harrisburg
 
The "Waiting" Statue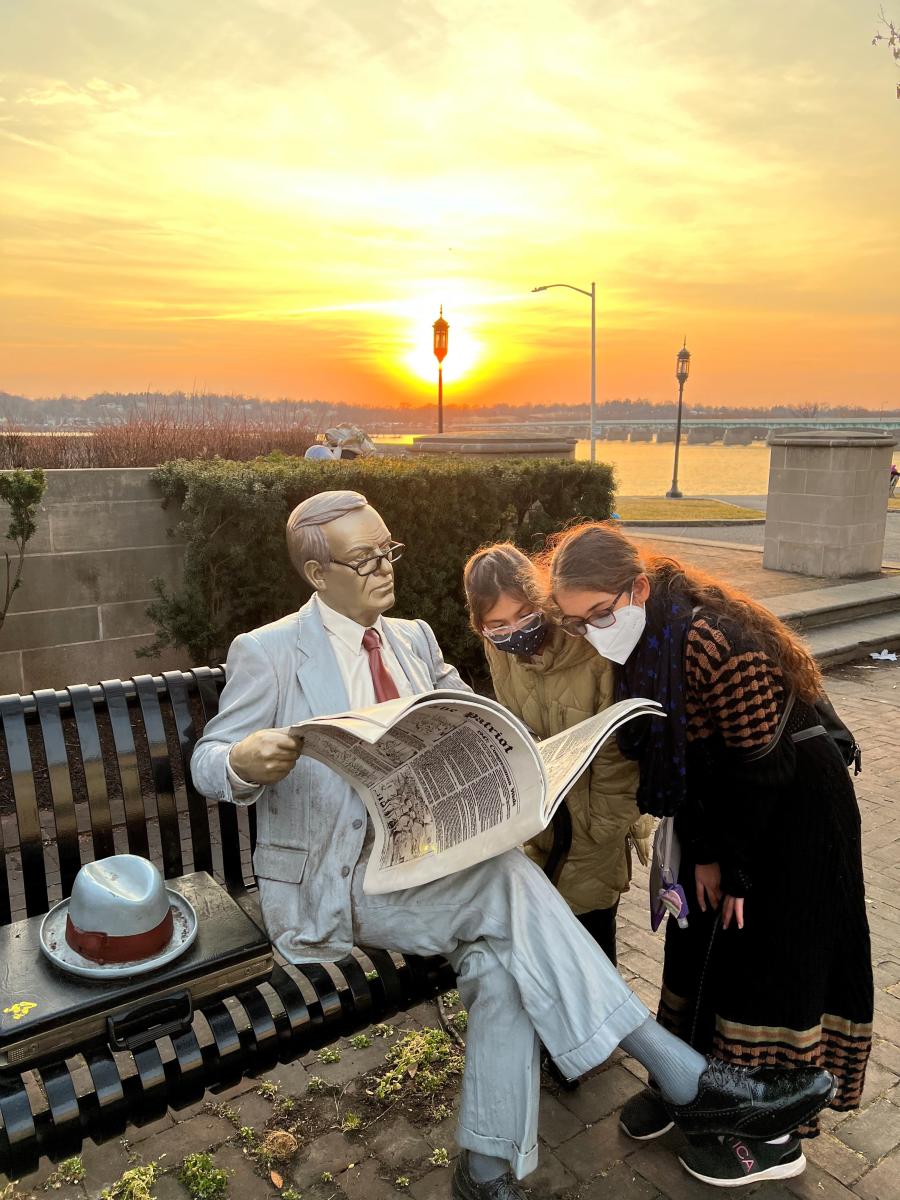 While you're at the capitol, be sure to walk on State St towards Riverfront Park where you will see the statue of a businessman reading a newspaper on a bench. You can get plenty of fun photos here like pretending to read the newspaper with the man. If you have time, you can get your steps in at Riverfront Park and enjoy stunning views along the river, especially at sunset.

Address: 100 State St
Walnut Street Bridge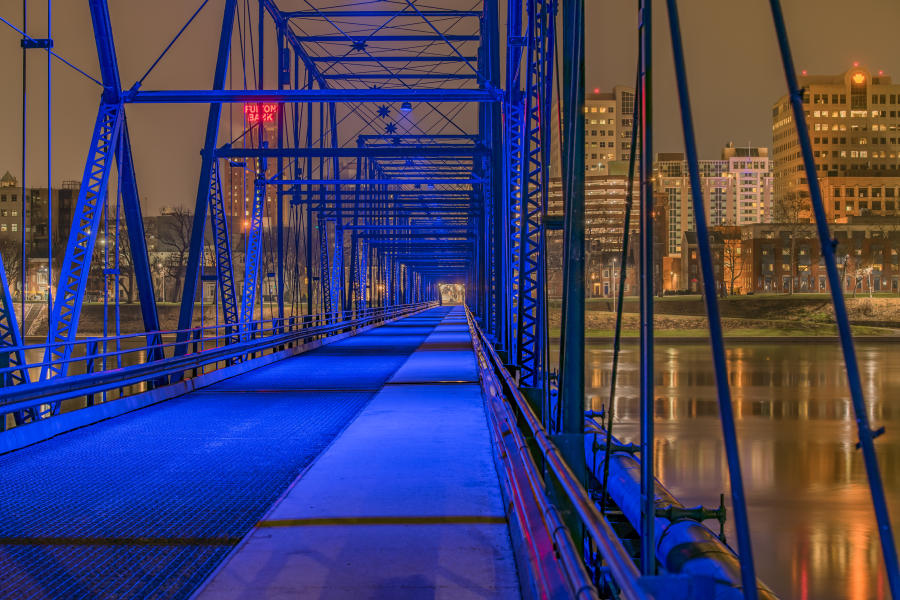 While at Riverfront Park, don't forget to walk over to the Walnut Street Bridge. Built in 1890, it is the oldest bridge on the Susquehanna River and one of the longest pedestrian bridges in the world! It was converted to a pedestrian and bikeway link to City Island after a tropical storm in 1972. Besides the bridge itself, the entire walk across is pretty photoworthy as well. Though the bridge is beautiful during the day, the illuminated picture the lights create at night is not to be missed.
Address: N Front St &, Walnut St, 
City Island (view of the city)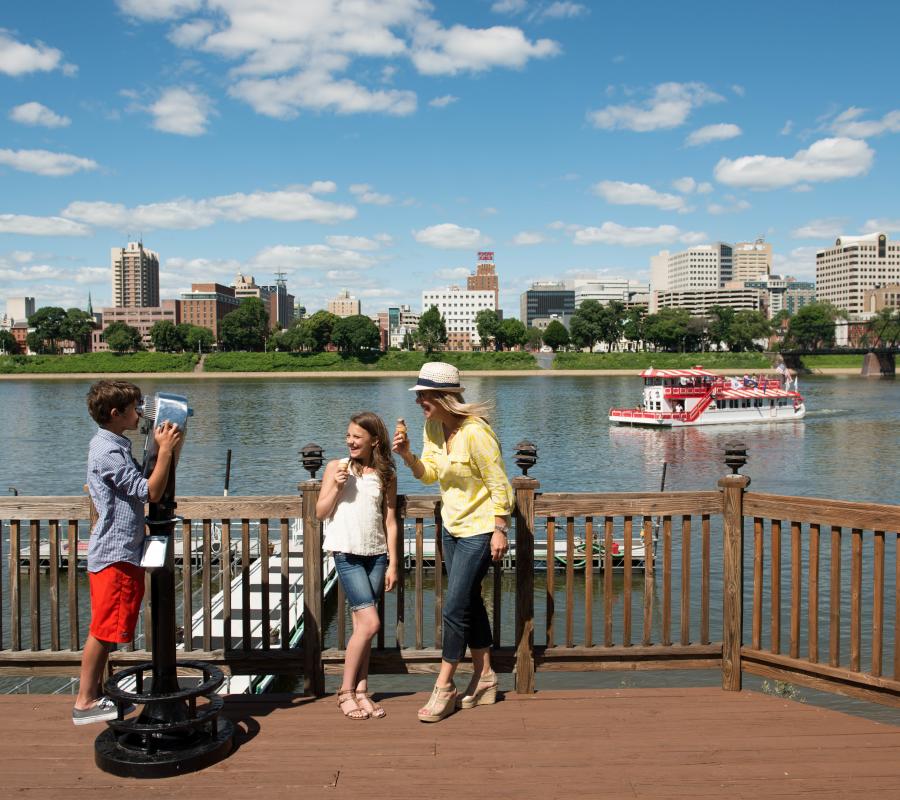 Harrisburg's City Island is full of instagrammable spots. One of our favorites is of the backdrop of the city skyline with the Riverboat. Grab a snack from Café Huey and enjoy the views from the deck. If you plan in advance and book a Riverboat cruise, you can take even more insta-worthy photos as you cruise down the river. 

Address: 11 Championship Way
Italian Lake Bridge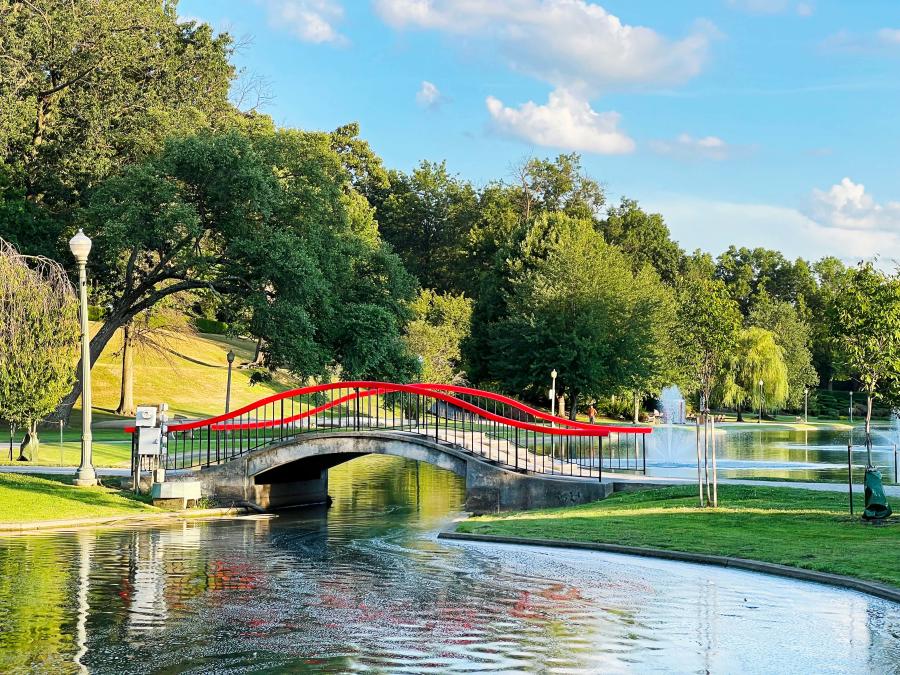 There are a lot of picturesque parts of this hidden gem in Uptown. Enjoy a beautiful stroll along the water and take a break by the vibrant red bridge to take photos with the water fountain in the back. Be sure to stop by in every season as the park tends to change beautifully throughout the year.

Address: Parkside Ln &, Division St