The City of Harrisburg's annual Independence Day Celebration will look a bit different this year due to concerns surrounding COVID-19, but there is still plenty of food and fun to be had! The event features a hybrid of in-person and online offerings and will run from 12-9pm with fireworks to follow at 9:15pm. Numerous health safety practices have been implemented to provide a safe experience for attendees (learn more here). Read on for more details about the event offerings.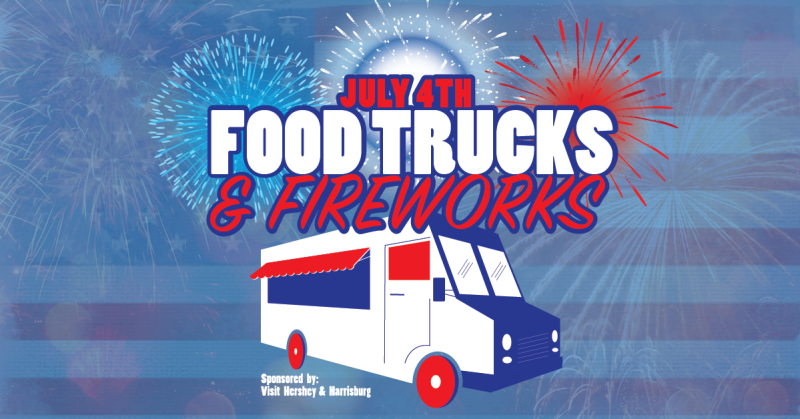 BEFORE YOU GO
If you are planning to participate in any of the in-person activities, read these five tips before you leave the house.
Look at the foodie guide prior to entering the food truck area so you know what you want and which line to head to. The foodie guide can be viewed online at http://harrisburgpa.gov/july4th.
Bring a face mask to wear while waiting in line for your food (strongly recommended for the respect and safety of those around you).
If you are planning to eat your food on-site, bring your own chairs and blankets to sit on. There is a ton of grassy space to enjoy a social distanced picnic on City Island and Riverfront Park.
Use a credit card whenever possible to limit contact.
Parking is available on City Island for only $5, and downtown street parking is free for the holiday. SP+ is also offering the discounted rate of $10 from 10am-12am at the Market Square Garage.
FOOD TRUCKS
Instead of firing up the grill, head to City Island for a variety of delicious eats! 16 food trucks will be serving BBQ, tacos, cheesesteaks, lobster rolls, stuffed waffles and pretzels, cookie dough, crab cakes, nachos, homemade pasta and perogies, fried chicken and more. Festival favorites such as funnel cakes, fried oreos, sausages and Farm Show Milkshakes will also be available.
There will be cones spaced 6-ft apart in the food truck lines. Please stand at these cones while waiting in line to maintain social distancing. We also strongly recommend wearing a face mask while waiting in line for the respect and safety of those around you. Hand washing stations will be available for attendees to use after receiving their food orders, but we also encourage you to bring your own hand sanitizer to use often.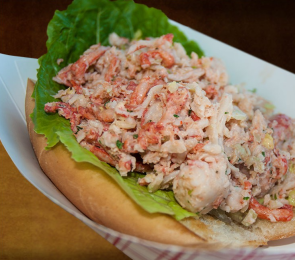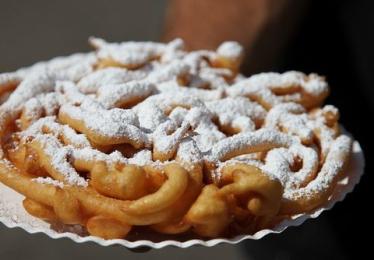 CITY DINING AND ACTIVITIES
Certain City streets will be closed to offer expanded outdoor dining space at some of your favorite restaurants from 5-10pm. This initiative, Saturday Nights in the City, was coordinated by The City of Harrisburg and the Harrisburg Downtown Improvement District to help restaurants increase their capacity. View the list of participating restaurants and street closures online at http://harrisburgpa.gov/july4th.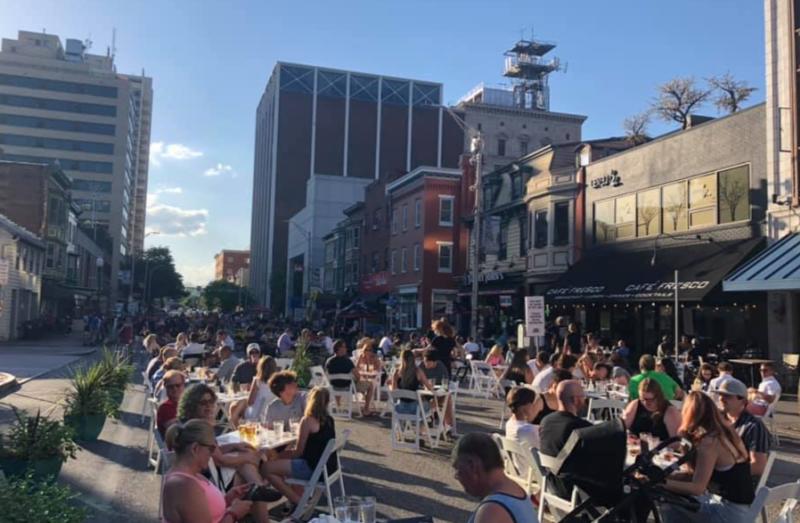 VIRTUAL PERFORMANCES & KIDS ACTIVITIES
Enjoy a variety of music performances and kids' activities from the comfort of your home. Shenanigator Entertainment has coordinated music videos from Casey Walton, Hunter Root, Dillweed, Sean Suttell, Anthony Cannon,  Dandy, Grant Bryan, Justin Angelo Band and Olivia Farabaugh. Virtual family fun activities include a patriotic pop rocket activity provided by Whitaker Center for Science & the Arts, a bubble making activity provided by Challenge Island, performance by Mickey Spain, and a rules of COVID sing-along and Theatre Basics Class provided by Gamut Theatre.
Watch the videos starting July 4th at a time convenient to you at http://harrisburgpa.gov/july4th or follow the Facebook event to watch them at scheduled times throughout the day.
On City Island, Water Golf will be open from 10am-10pm and the City Island Railroad Station will be open from 12-8pm.
FIREWORKS
End the day by watching one of the largest fireworks displays in Central PA. The fireworks will be launched from the northern tip of City Island at 9:15pm and can be viewed from miles of space along Riverfront Park and the lower riverwalk. The fireworks can also be seen from Reservoir Park at the top of the hill near the Civil War Museum. Wherever you decide to watch from, remember to maintain 6-ft social distancing from others and avoid gathering in large groups.
The fireworks show will also be live streamed to the Facebook event.