Harrisburg's Young Professionals Of Color (YPOC) is excited to announce the return of one of Pennsylvania's largest Juneteenth Celebrations. This year, we are preparing for Harrisburg's third annual Juneteenth HBG celebration, following Tom Wolf's declaration of Juneteenth as "National Freedom Day" in Pennsylvania in 2020. Last year's weeklong celebration of black culture, history, and community was a huge success, with over 3,000 residents and guests in attendance and an economic impact of more than $400,000 to businesses and the community in the Central PA region. We have highlighted some events below that are not to be missed!
Juneteenth Conference (June 10)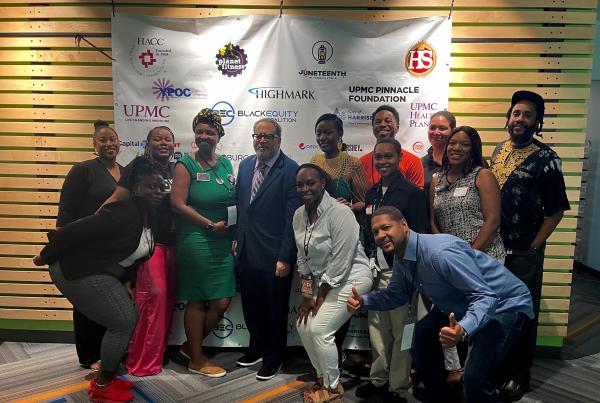 Come out to the Juneteenth Conference on June 10th at the Central Pennsylvania's Community College (HACC) & Civil War Museum. This conference will feature interactive discussions on Black history, homeownership, health and wellness, business, and community development. Marc Lamont Hill, a renowned professor, author, and television personality, will serve as the keynote speaker for the event.
Special Worship Service (June 11)
On June 11th, the Greater Zion Missionary Baptist Church will host a special worship service in honor of Juneteenth. Black churches have played an essential role in the success of African Americans, providing much-needed emotional, moral, physical, and spiritual support. All are welcome to attend this exceptional service, which promises to be a powerful and uplifting experience.
Black Performance Arts Showcase (June 14)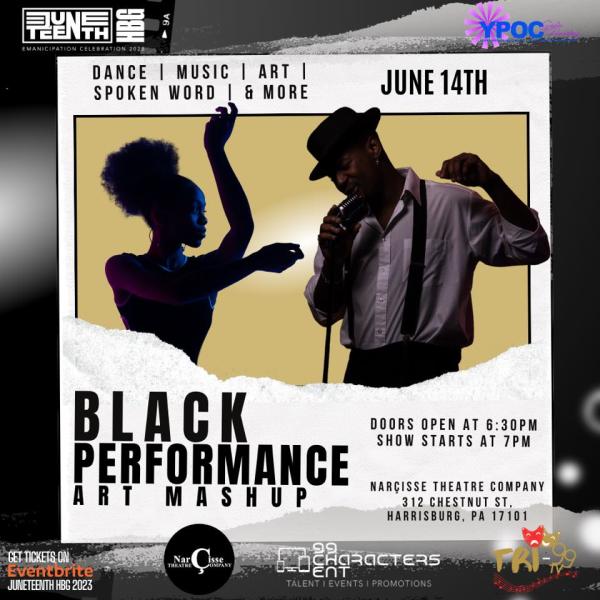 Narcisse Theatre will host a Black Performance Arts Showcase on June 14th. This event will feature talented black artists from diverse backgrounds, including dance, music, spoken word, and more. The showcase is designed to celebrate the rich history and cultural heritage of the African American community and honor the legacy of Juneteenth.
Black Art Expo (June 15)
The Susquehanna Art Museum will host the Evolution: The Revision of Black Art Expo on June 15th. This family-friendly event is designed to commemorate the Juneteenth holiday and showcase the work of local artists. Attendees will be able to see and appreciate art highlighting Black history's past, present, and future.
Healthy Harrisburg Kick-Off Event (June 17)
If you want to kickstart your summer with healthy habits, the UPMC Healthy Harrisburg Kick-off event on June 17th at Soldier's Grove is the perfect opportunity. The event is a collaboration between UPMC Health Plan and Harrisburg Parks & Recreation and will feature free summer fitness classes and wellness resources.
Juneteenth Concert (June 17)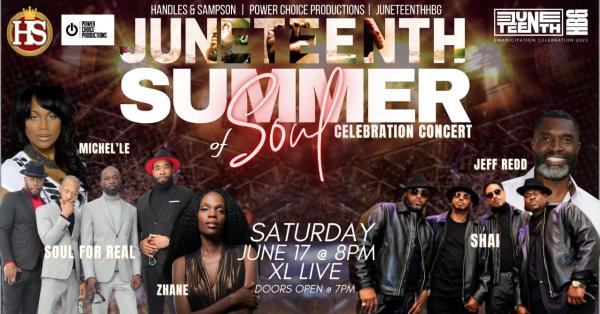 The Juneteenth Celebration Concert, "Summer of Soul," will be held on June 17th at XL Live. The concert will feature performances by Soul For Real, SHAI, MICHEL'LE, Reneé Neufville of Zhane, and Jeff Redd. The event culminates in a week-long series of Juneteenth celebration events organized by the Young Professionals of Color, Juneteenth HBG, Handles Entertainment, and Power Choice Productions.
Juneteenth Jubilee (June 18th)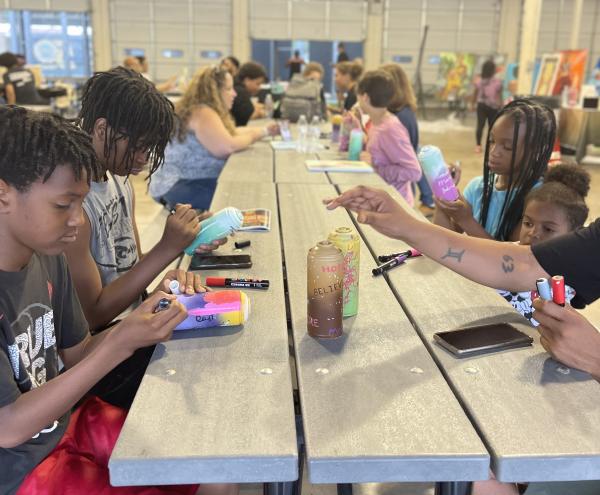 Finally, the Juneteenth Jubilee on June 18th at HACC promises to be a family-centered, fully accessible guest and community experience. The event will highlight small, black-owned businesses, offer plenty of child-friendly activities, and showcase a range of vendors providing local resources. Food trucks and other food vendors will also be on site.
Overall, the Juneteenth celebration in Harrisburg offers various events and activities to unite the community and celebrate African American culture. Whether you're interested in learning about Black history, enjoying live performances, or having fun with family and friends, there's something for everyone at this year's celebration. For a full list of Juneteenth events, visit ypoc-hbg.org/