The City of Harrisburg's 107th annual Kipona Festival returns on September 2-4, 2023 along Riverfront Park and City Island. This end of summer celebration features a Native American Pow-wow, live music, Family Fun Zone, Art in the Park, over 25 food trucks, a beer and wine garden, fireworks, and more.
Read on for some of the new and returning festival attractions that should not be missed!
Multicultural Celebration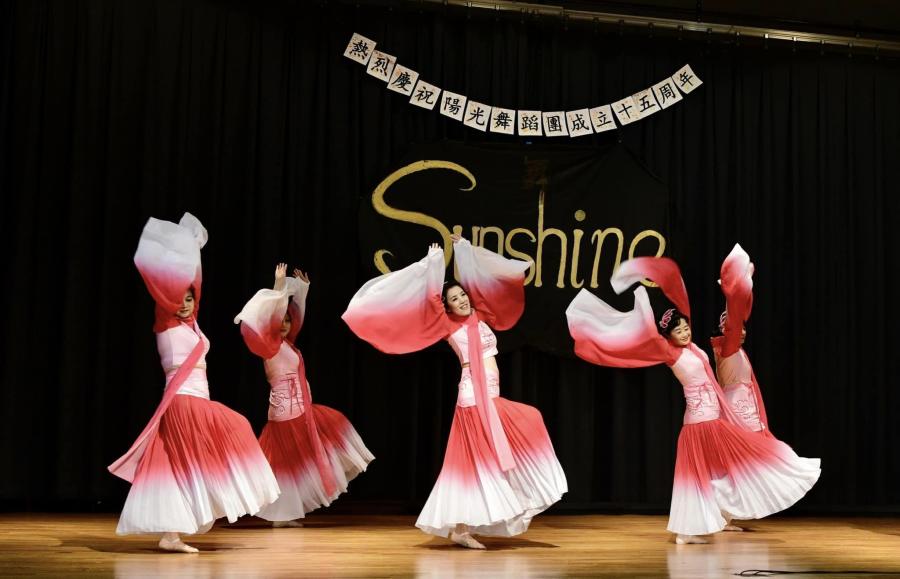 New to the festival is an area dedicated to highlighting a variety of cultures through dance, music, crafts, educational activities, and more. Come ready to enjoy everything from reggae, Latin, Balkan, and steel drum bands to spoken word poetry, Irish and Chinese dances, step teams, Afro-Brazilian martial arts, and more. Attendees can even participate in West African drumming and African dance lessons.
In addition to the stage performances, local organizations will have vendor booths with crafts made by refugees, lessons on how to write your name in another language, and more. There will also be a giant world map for attendees to mark where they or their ancestors are from.
Also don't forget to attend the annual Native American Pow-Wow on City Island all weekend long to experience authentic dances, music, crafts, and so much more!
Tightrope Walkers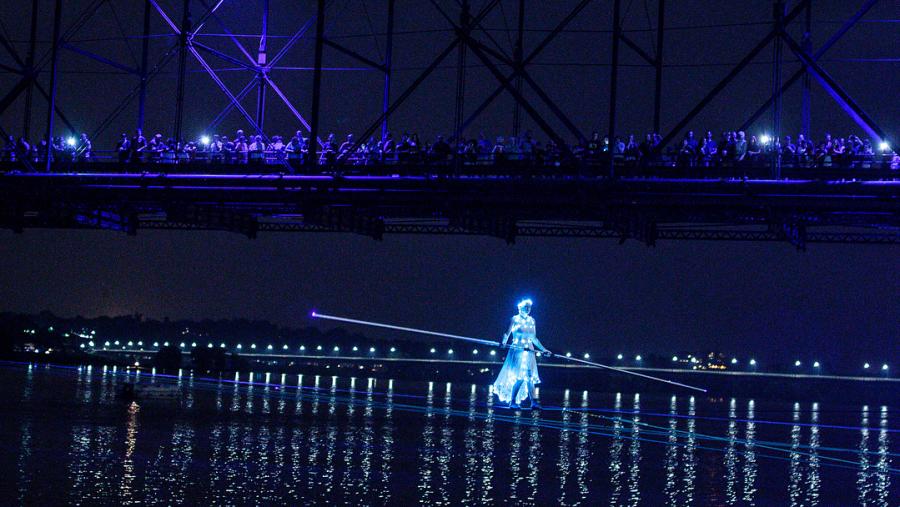 Image: PennLive
We have been fortunate to host a talented group of tightwire walkers during the festival for several years now, and their performances leave us amazed every time. Rylee Gallagher will traverse a thin wire above the Susquehanna River from the Walnut Street Bridge to the river bank at the times listed below throughout the weekend. We are especially looking forward to the Saturday evening walk which will be illuminated!
Saturday, September 2 – 12pm and 8:15pm
Sunday, September 3 – 12pm, 3pm, 6:10pm
Monday, September 4 – 12pm 
Bubble Festival & More Family Fun

Get ready to see bubbles as large as 70-ft floating along Riverfront Park! Grandpop Bubbles will entertain attendees of all ages with his giant bubble creations from 11am-6pm on Monday, September 4. He will also provide plenty of bubble juice and wands in a variety of shapes and sizes for everyone to make their own bubble fun.
Attendees can also soar to new heights or put their thinking skills to the test with the free daily attractions offered on Sunday, September 3. There will be a rockwall, eurobungy trampoline, and 2 mobile escape rooms buses themed to mummies and top secret research.
Art in the Park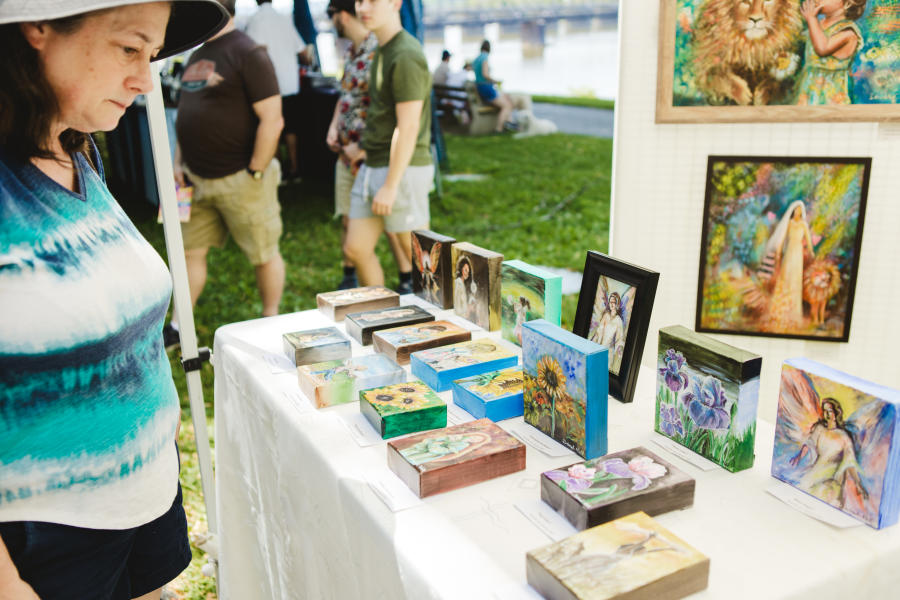 Come ready to shop because there will be over 50 artisans selling one of a kind handmade items such as pottery, apparel, jewelry, woodworking, bath & body products, paintings, and more. All of these artisans will be situated within Riverfront Park and the food, specialty food, non-profit, and product vendors will be located along the street to make your shopping experience easier than ever!
---
Download the Program Guide for all festival information including the event map, entertainment schedules, daily attractions, foodie guide, and more.
Stop by the info tent by the Walnut St Bridge to grab your ExploreHBG tote (while supplies last)!