With menu creations as fresh as their veggies, the region's first farm-to-table restaurant, Home 231, delivers sensational seasonal flavor in its cozy spot next to the Capitol. General Manager Richie Vickroy introduces us to Home 231, an atmosphere and menu built on a passion for food.
Welcome Home
Nestled next to the State Capitol Building on tree-lined North Street with a relaxing atmosphere that's both comfortable and stylish, Home 231 is approachable, welcoming each guest like a friend who's come over for a meal. From drinks and tapas through to dessert and coffee, Home 231 is the place to savor and enjoy. The restaurant has a small footprint yet offers versatile dining spaces like its dimly lit booths for date night or courtyard seating for brunch with a view.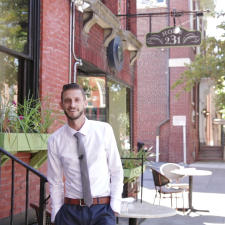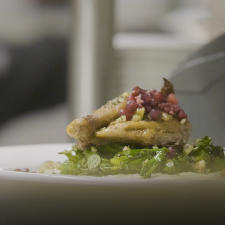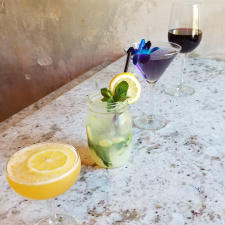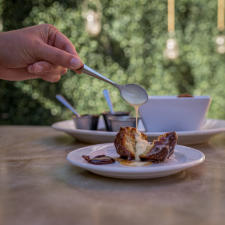 Fresh Ideas
Home 231 began with a vision to bring something fresh to the city in the form of vegetables, fruits, meats, and cheeses straight from local farmers who grow and harvest sustainably and responsibly. It was the first Harrisburg area restaurant to adopt this farm-to-table mentality, one that's overtaken menus across the city since then.
Whether you're an adventurous foodie or a reserved diner, Home 231 offers creative, "I've never tried that before!" dishes alongside tried-and-true favorites like sandwiches, salads, and burgers. Each visit is a chance to try something new from their innovative and eclectic seasonal menus. You might find shareable starters like Chili Glazed Octopus, Braised Duck Leg Nachos, and Lamb Tacos, with approachable entrees like Crab Cakes, Molasses Brined Cornish Hen, and the Home 231 Reuben. Take a chance on flavor and let the chef decide your main with Catch of the Day or Butcher's Block selections. Their high quality, garden-inspired ingredients not only enhance the flavor of each dish but deliver an unparalleled dining experience.
Home 231 also serves up brunch on Sundays and was named Harrisburg Magazine's 'Simply the Best' Brunch in 2017. We're talking Smoked Salmon & Eggs, Chicken & Waffles, and Breakfast Pot Pie. Like their food, Home 231's drink menu is comprised of imaginative, seasonally inspired ingredients that shake up traditional cocktail recipes. The perfect ending to a delicious meal is a couple of their House Donuts with a selection of chocolate, crème anglaise, and salted caramel dipping sauces.
While Home 231 presents a relaxed, laidback dining environment, their food and beverages are surprisingly upscale, in their use of fresh ingredients and culinary creativity. Experience this homegrown taste at Home 231!
Not sure what to order? Chef says 'Close your eyes and point!'
Savory Instagram pics from Home 231's guests: