You can hear the whooping of ecstatic children as the school year ends, and smell the smoky-sweet scent of grills heating up in preparation for cookouts.  The snow and ice of winter are long gone; the sun is shining, and the skies are blue. The days feel limitless – it's time to explore and try new things!
There's no better place to start your exploration than downtown Harrisburg. The central business district is maintained and kept litter-free by the Harrisburg Downtown Improvement District's cleaning crew seven days a week. Why not start your journey by taking a walk downtown? With blooming flower baskets and budding potted trees on every corner, the growth and greenery of summertime in the city is evident no matter where you go downtown.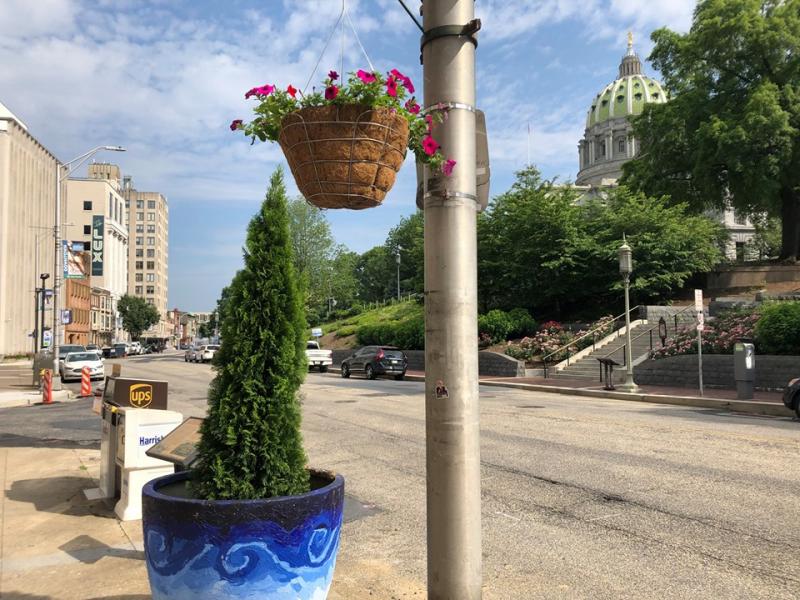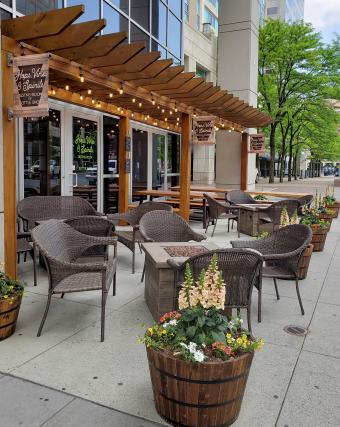 Plants aren't the only thing blossoming in Harrisburg, either; the downtown district is thriving with new business. Those who love fresh, hot donuts, inventive cocktails, or delicious, creative cuisine are in for a serious treat.  Tiki T's Mini-Donuts And More, Taste Agave Tequila and Taco Bar, Sip @ SoMa, and Hops, Vines and Spirits Tasting Room are just a few of the new attractions downtown. If you've been looking for the perfect, miniature donut, or a place that serves 15 different margarita flavors, consider your search over. These places have it all! The central business district has a myriad of dining options with Restaurant Row at its center, so we encourage visitors to come with an empty belly and an open mind.
As the beating heart of the capital, Downtown Harrisburg is full of activities, festivals, and events. Simply walking around can be eye-opening; come and see the DID's 15 unique, painted utility boxes, or gaze upon the bright, vivid artwork splashed across building walls by Sprocket Mural Works. Parking is free in the downtown area after 5 p.m., Monday through Saturday, taking the stress out of dining downtown and worrying about meters.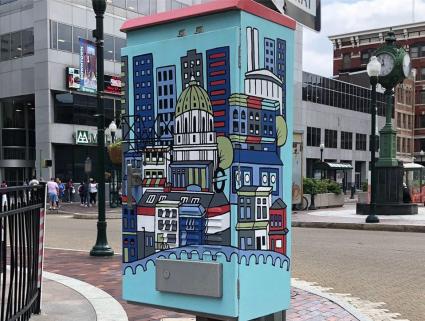 Come take in an exciting baseball game at the Harrisburg Senators' FNB Field on City Island, or enjoy a leisurely walk or bike ride along the historic Walnut Street Bridge (also known as the People's Bridge). Events like the July 4th Food Truck Festival and fireworks display ensure that there's never a dull moment during the Harrisburg summer. Held in Riverfront Park, the festival features over 40 food trucks serving a wide variety of incredible food, along with a new wine garden that offers glasses or bottles from five local vineyards. Free children's activities are also offered, along with live music and the largest fireworks display in Central PA!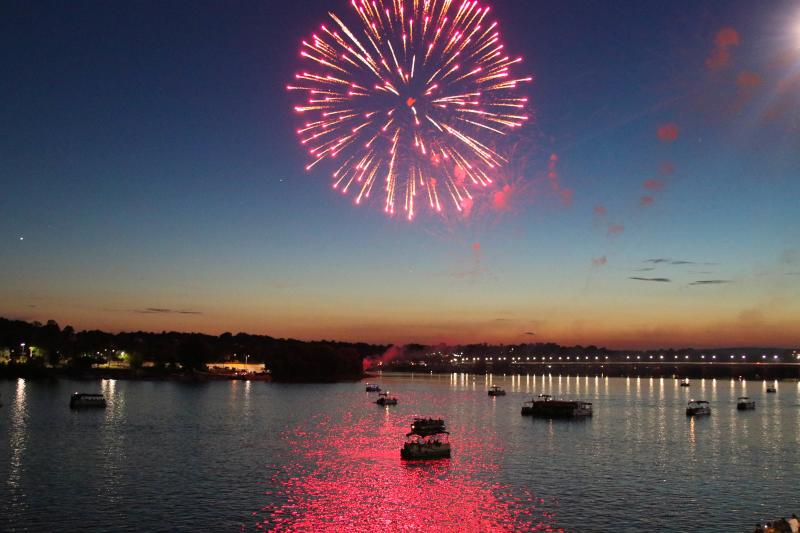 The season is peppered with recurring, popular events, such as the SoMa block parties, mini street festivals that highlight local beer, food, and live music, or the International House's 'Discover the World Series,' where attendees get to meet students from abroad and learn about and share cultures and traditions. Additionally, the Dauphin County Cultural Fest, a free, open-air street festival dedicated to celebrating diversity in Dauphin County, is held downtown on August 2. Bring a lawn chair and your appetite! Visitors can sample ethnic foods, shop and look at original crafts, listen to local and national recording artists, and more!
There's a lot of things happening downtown, and it's tough to keep track of it all. To make your planning simpler, we encourage you to follow the DID's Facebook page, which is updated daily with downtown events and activities. If you're not on social media, the DID also has a weekly digital newsletter, which sends the most exciting events straight to your inbox at just the click of a button. If you're a true Luddite, then we invite you to stop by the DID's office and visitors center (located at 22 North Second Street), where you're welcome to stock up on free maps, brochures, magazines, and pamphlets detailing all that is worth knowing in downtown Harrisburg.
We hope to see you soon, and often!