It's time to make your dining reservations, book your concert tickets, and place your bakery orders for Valentine's Day! 
Luckily, Harrisburg is the perfect destination to make your Valentine's Day unforgettable. To help you plan the perfect evening, here are a few date night ideas to get you started:
 
---
---
Dining Ideas
 
Stock's on 2nd
This farm-to-table restaurant, located in the heart of Restaurant Row in Harrisburg, is known for their delicious gastropub-styled menu and their wide varieties of whiskeys and bourbons. Enjoy one of Stock's signature dishes such as their ahi tuna rice bowl, pasta bolognese, or 18-hour slow-roasted beef brisket, and if you have room, make sure you try their saucy Korean cocktail meatballs.
After dinner, Stock's is well known for their desserts featuring the popular salted caramel cheesecake, warm apple crisp, peanut butter pie, and cannoli chips and dip. Awarded Simply the Best's "Best First Date" award, be sure to make your Valentine's dinner reservations early for a table at Stock's! Call 717-233-6699 to make your reservations.

Exotic Valentine's Dinner
On Monday, February 14th from 7pm to 9:30pm, Little Amps, located in Uptown Harrisburg, will host an Exotic Valentine's Dinner prepared by William Padilla-Brown and Chef Kurt Wewer. This elegant dinner will feature five courses comprised of both exotic dishes and local food, paired with delicious cocktails.
Tickets are available starting at $75 and seating is limited. To learn more and reserve your table, visit https://www.eventbrite.com/e/exotic-foods-dinner-valentines-day-tickets-223626391557

Cork & Fork
Featuring stunning views of State Street in Downtown Harrisburg, only a block away from the Capitol, Cork and Fork is known for their incredible assortment of small plates and shareables. From the braised mussels and sauteed octopus, to their burrata bruschetta and ricotta meatballs, their small plates are the perfect way to start your date night.
After the small plates, enjoy a shareable dish of scallops & risotto, fire roasted cauliflower steak, butternut squash ravioli, or the pistachio pizza, just to name a few of their selections. Try to save room for dessert because Cork & Fork offers a delicious Nutella dessert pizza, baked with Nutella, marshmallows, and powdered sugar. Reserve your table at https://corkandfork.us/reservations--cork-and-fork-harrisburg.html

Note Bistro & Wine Bar
Located on 2nd Street in Midtown Harrisburg, Note Bistro & Wine Bar features a menu pairing European inspired cuisine with an eclectic wine list. Located in a beautifully repurposed 1910 Victorian home, Note is the perfect place to enjoy upscale dining within an intimate setting. Be sure to try their famous cast iron seared Atlantic Steelhead trout or their famous Yukon Gold Gnocchi. The best way to reserve a table for Valentine's Day is to email the owner directly at RUTH@NoteWineBar.com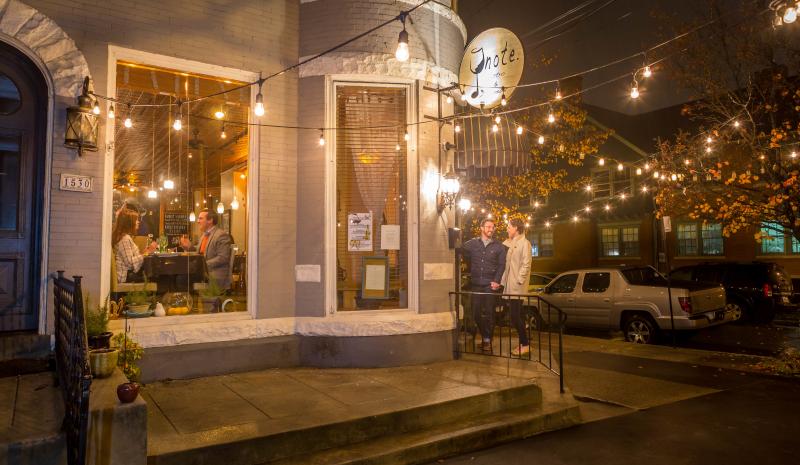 ---
---
Bakery Treat Ideas

Raising the Bar Bakery
Located within the Broad Street Market, Raising the Bar Bakery is known for their delicious pies, babka, cheesecakes, cinnamon rolls, scones and take-home treat boxes featuring an assortment of 18 cookies, macaroons and chai bars. They are open Thursdays & Fridays from 7am to 5pm, and Saturdays from 7am to 4pm.
 
Matango's Candies
If you are looking for truly hand-dipped confections, be sure to check out Matango's Candies on Catherine St. in Harrisburg. Since 1947, this factory store has been located in the same neighborhood that founder Christofros "Pop" Mantangos once lived, and has become a favorite among residents and visitors alike.   Their Valentine's menu features unique chocolate heart boxes including the ever-popular rose box, the satin & lace box, the oxford tie heart, and the tuxedo heart. Matango's is open Monday – Saturday from 9am to 5pm.
 
Alvaro Bread & Pastry Shoppe 
Located in a quiet area of Uptown Harrisburg, Alvaro's is famous among residents for their cannoli's made with ricotta cheese and plenty of chocolate chips. They also offer small cookie trays and chocolate dipped cannoli's. They are open Monday – Friday from 10am to 6pm, and Saturdays from 10am to 9pm.
 
Anna Rose Bakery 
Featuring a vast assortment of cupcakes, muffins, cookies, brownies, and chocolate-dipped strawberry trays, Anna Rose Bakery can customize a box of treats for your Valentine. They also offer a wide selection of gluten free cupcakes and cookies. Open Monday through Friday from 7am to 5pm, Anna Rose is located at 100 North 2nd St. in Downtown Harrisburg.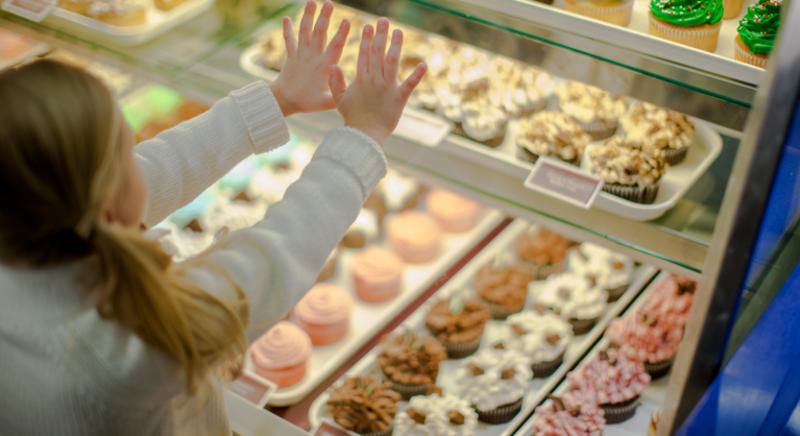 ---
---
Unique Ideas
 
Harrisburg Beach Club Igloos
If you are looking for a truly memorable evening, look no further than the Harrisburg Beach Club located on City Island. This winter, the Beach Club has installed heated "igloos" where you can enjoy Hidden Still Spirits, specialty drinks, beer, wine and non-alcoholic beverages. Their food truck menu is full of classics like pulled pork, coney island dogs, pork carnitas tacos, and lots of fries. The beach club is open Thursdays and Fridays from 3-8pm, and on Saturdays and Sundays from 12 – 8pm. Be sure to reserve your igloos early, as they book fast!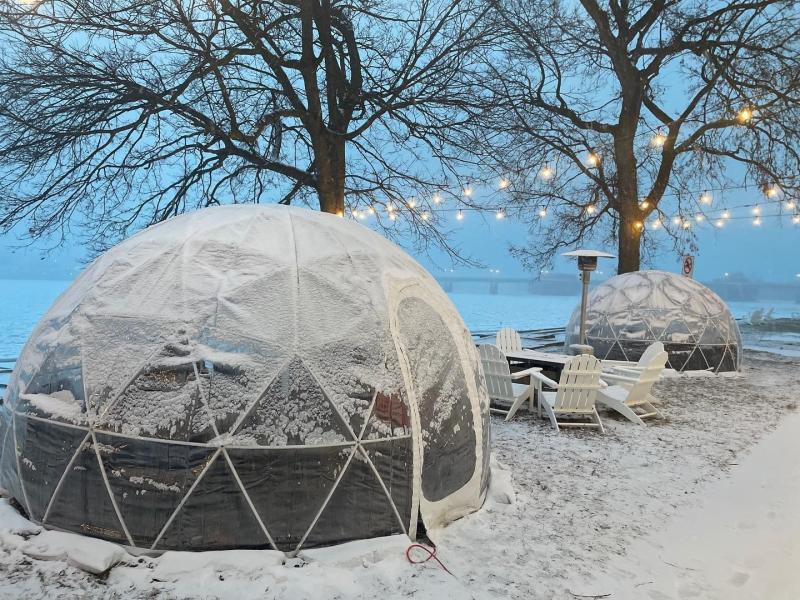 Keyboard Fireworks
If you are looking for a romantic event to kick-off Valentine's weekend, look no further than Symphony! On February 12th and 13th, the Harrisburg Symphony Orchestra is pleased to present renowned British pianist, Stephen Hough at the Scottish Rite Theatre in Uptown Harrisburg.
Tickets are now on sale for their 7:30pm show on Saturday and their 3:00pm matinee on Sunday. To reserve your seats, visit https://harrisburgsymphony.secure.force.com/ticket/#/events/a0S6T00000qU6vnUAC
 
Pressed Flower Valentine
This year, surprise your special someone with a handcrafted Valentine's card using beautiful pressed flowers.  You don't have to be artistic to participate in this class presented by Wildwood Park on Saturday, February 5th from 10am to 12pm. The cost is $10 and includes all materials. Children are also welcome and must be accompanied by an adult. To register, visit: https://explorewildwoodpark.org/event/pressed-flower-valentines/
 
Take a Brewery Tour
The original Appalachian Brewing Company brewpub is located on Cameron Street in Harrisburg and offers free tours every Wednesday through Sunday at 5pm. Come explore this 1915 brick and heavy timber brewery, as your guide leads you step-by-step through the beer and soda brewing process.
After the tour, sample their craft beverages including their Water Gap Wheat, Mountain Lager, Jolly Scot Scottish Ale, Hoppy Trails I.P.A, Argyle Hazy I.P.A. and more. For dinner, be sure to try their menu classics including the brewer's mac & cheese, pierogies and beer brats, beer battered fish & chips, and their famous "mile high" meatloaf.