Don't let the winter blues keep you at home. Winter in Harrisburg is packed with low-cost and family-friendly events, live theatrical performances, indoor sporting events and even an Ice Festival! Check out a few of Harrisburg's upcoming events below or visit our calendar for a complete list of events and attractions.
---
---
The 106th PA Farm Show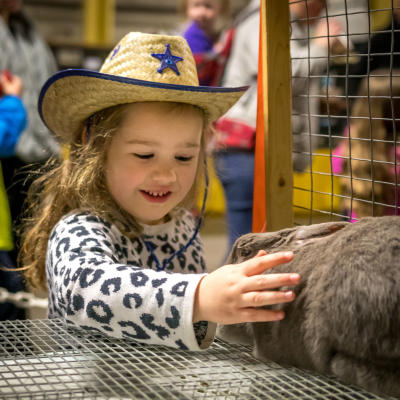 January 8th through the 15th, the largest indoor agricultural exposition in the country comes to Harrisburg! The PA Farm Show welcomes more than half a million visitors each ear, along with thousands of animals, hundreds of exhibits and vendors, dozens of demonstrations and contests, and one incredible butter sculpture!
The 106th Farm Show is adding several new attractions for 2022, including the Farm Show Beer Competition where you can now buy your favorite brew to take home, a Canine Spectacular show in the Equine Arena on Thursday, a Cornhole Tournament on Tuesday, Cowboy Church on Sunday and new food vendors serving shredded portabella nachos, veggie corn dogs, apple cotton candy and more!
Check out the full schedule of events here.
---
---
The HBG Flea Curated Pop Up Market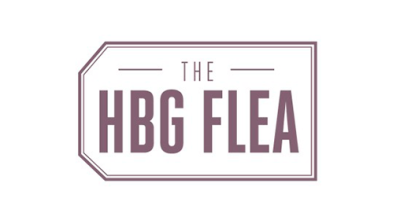 This monthly, urban market has become a favorite among visitors and locals alike. Featuring the work of local artists, the HBG Flea is the best place to shop for handmade, artisan and vintage goods.  The winter Flea is held in the atrium of Strawberry Square and is schedule for January 8th, February 5th, and March 5th from 10am to 4pm.
Don't forget, you can park downtown for free on Saturdays by simply downloading the Parkmobile app and using code LUVHBG at checkout to get 4 hours of free parking. For a full list of participating artists visit: https://www.hbgflea.com/
---
---
Open Stage Present: Rock/Musical
Visit Open Stage of Harrisburg for a theatrical experience the whole family will enjoy! Performed by the students of Teen Studio, Rock/Musical will feature music from contemporary Broadway musicals including Spring Awakening, Next to Normal, American Idiot, and We Will Rock You, all paired with classic rock shows like Hair, the Rocky Horror Show, Chess and more!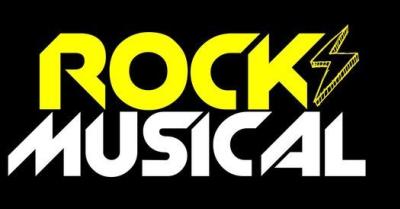 Be sure to get your tickets early for this one-week-only show. General admission is only $20 and performances will be held from January 12th -16th.
For more information visit: https://www.openstagehbg.com/show/rock-musical
---
---
The 2022 Great American Outdoors Show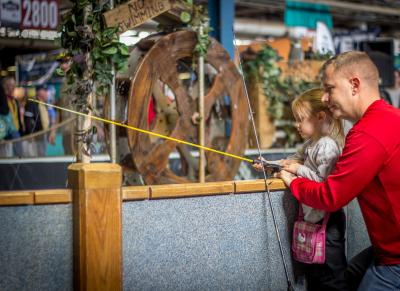 The world's largest outdoor show is held right here in Harrisburg from February 5th – 13th. Featuring over 1,000 exhibitors across 650,000 square feet of exhibit hall space, this massive event is packed with country concerts, archery competitions, celebrity appearances, live fishing demonstrations and more!
Don't miss this year's NRA Country Concert on Saturday, February 8th, starring Chris Janson and Jacob Bryant. For complete list of exhibitors and a schedule of events visit the Great American Outdoors Show website. 
---
---
Theatre Harrisburg Presents: The Secret Garden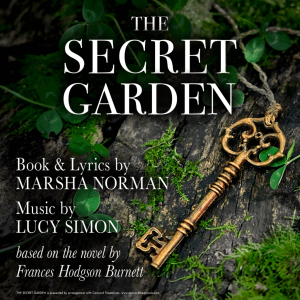 Opening February 11th at the Whitaker Center, this beloved show will delight children and adults alike. Live performances are offered at 7:30pm on Fridays and Saturdays, and 2pm on Sundays until Sunday, February 27th. 
Please note that proof of vaccination or proof of a negative COVID-19 PCR test within 72 hours of the performance, are required by the Whitaker Center. For more information or to purchase tickets, visit https://www.whitakercenter.org/events/detail/theatre-harrisburg-presents-the-secret-garden
---
---
Echoes of Voices of the Eight
(Stories from Harrisburg's Old 8th Ward)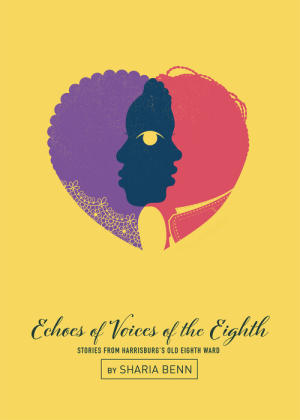 Gamut Theatre's 2022 Winter Mainstage Partnership Production features the story of two African American teenagers from two different time periods, living in the same Harrisburg neighborhood.
The performances from February 11th -20th will celebrate the history-making contributions of African Americans who lived in the Old Eight Ward of Harrisburg.
Written and Directed by Sharia Benn, this is one in-person performance you won't want to miss. To reserve your tickets and view a complete calendar of Gamut's upcoming shows visit: https://www.gamuttheatre.org/season29
---
---
Catch an Indoor Soccer Game with the Harrisburg Heat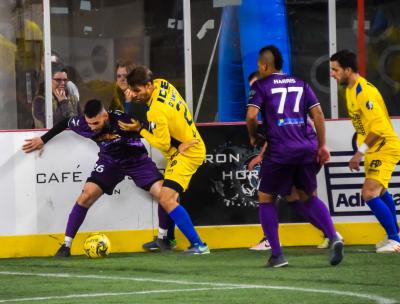 The Harrisburg Heat has a packed schedule of winter games played in Renu Solar Field, located within the PA Farm Show Expo Center. Bring the whole family to cheer on PA's only Major Arena Soccer League Team, and enjoy family-fun nights, kids entertainment and much more.
You can view their calendar of upcoming games here https://harrisburgheat.com/schedule/ and plan your visit.
---
---
Motorama 2022
The nation's largest all indoor racing event is coming to Harrisburg for two days only! Be sure to mark your calendars and bring the whole family to Motorama on February 19th and 20th at the PA Farm Show Complex.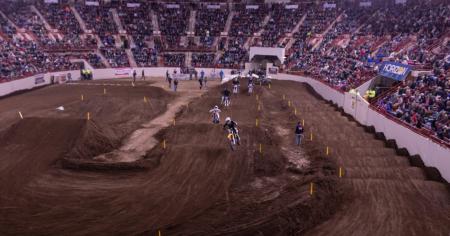 Featuring go-kart racing, RC off road racing, Quarter Midget racing, Arenacross racing and more, you won't want to miss this exciting weekend. While you are there, stop by the demolition derby and the robot conflict for an extra bit of fun. For tickets and the register for races, visit: https://motoramaevents.com/
---
---
Harrisburg's Ice & Fire Festival
On Saturday, March 5th from 11am to 8pm, downtown Harrisburg will be filled with ice sculptures, street vendors, live musical performances and delicious food trucks! Dozens of ice sculptures will be clustered across the City in Downtown, Midtown, Shipoke, Italian Lake, Reservoir Park, and on City Island. Live ice-carving demonstrations will take place in front of City Hall, and Second Street (in downtown Harrisburg) will be packed with fire pits, an ice slide, and food trucks. Be sure to check out the fire dancers and the cocktail/coffee/cocoa crawl!
For more details and a map of ice sculptures, visit: https://harrisburgpa.gov/special-events/ice-and-fire/