Don't let the winter blues keep you at home. Winter in Harrisburg is packed with low-cost and family-friendly events, indoor sporting events and even an Ice Festival! Check out a few of Harrisburg's upcoming events below or visit our calendar for a complete list of events and attractions.
PA Farm Show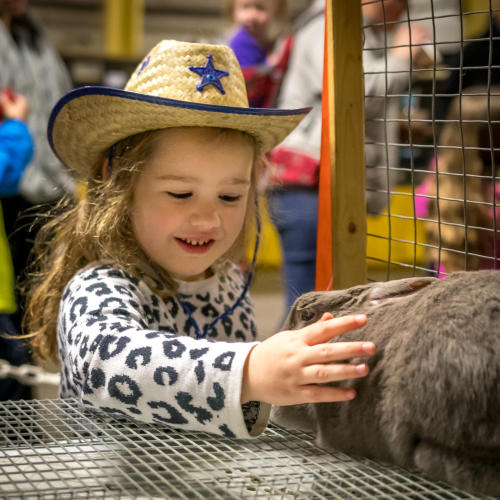 January 7h through the 14th, the largest indoor agricultural exposition in the country comes to Harrisburg! The PA Farm Show welcomes more than half a million visitors each ear, along with thousands of animals, hundreds of exhibits and vendors, dozens of demonstrations and contests, and one incredible sculpture carved from over 1,000 pounds of butter. Don't forget to check out PA Dairymen's Association's Platinum Jubilee Orange Cream Milkshake!
Check out the full schedule of events here.
Discover the Harrisburg Heat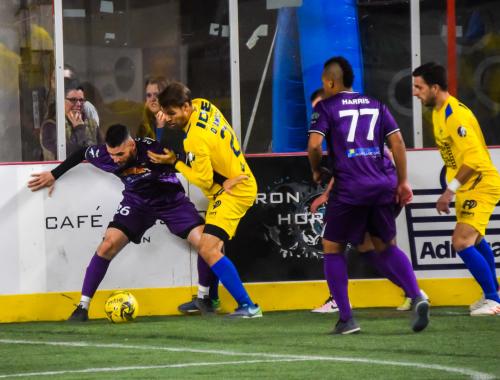 Bring the kids to a professional soccer game right here in Harrisburg. The Heat is PA's only Major Arena Soccer League Team and plays in Renu Solar Field, located within the PA Farm Show Expo Center. With family-fun nights, kids entertainment and much more, mark your calendars for one of their winter games.
The HBG Flea Curated Pop Up Market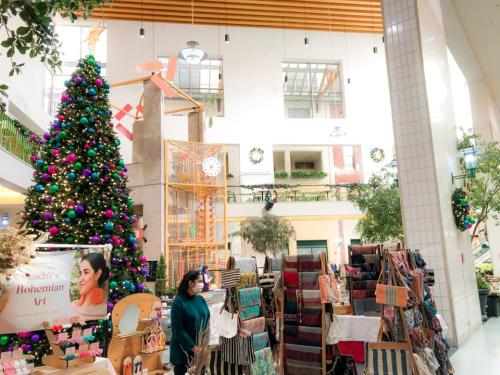 This monthly, urban market has become a favorite among visitors and locals alike. Featuring the work of local artists, the HBG Flea is the best place to shop for handmade, artisan and vintage goods.  The winter Flea is held in the atrium of Strawberry Square and is schedule for January 7th, February 4th, March 4th and April 1st from 10am to 4pm.
Don't forget, you can park downtown for free on Saturdays by simply downloading the Parkmobile app and using code LUVHBG at checkout to get 4 hours of free parking. For a full list of participating artists visit: https://www.hbgflea.com/
Watch Puffs at Open Stage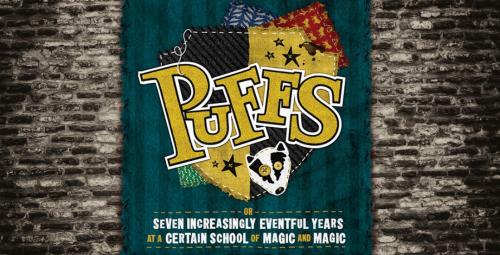 Come down to Open Stage between January 13th to 22nd for a chance to see Puffs, an epic journey that takes a classic story to new places and reimagines what a boy wizard hero can be. The show is recommended for everyone aged 13 and above who love magic, comedy, fantasy and wizards. Tickets can be purchased online at openstagehbg.com/show/puffs.
The Great American Outdoor Show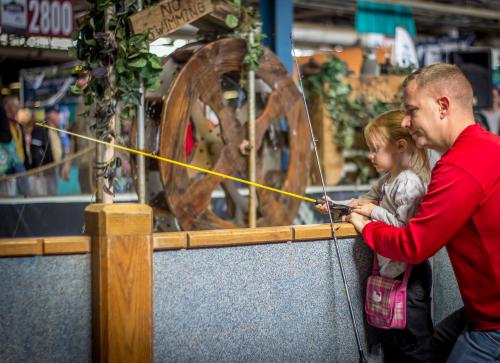 The world's largest outdoor show is held right here in Harrisburg from February 4-12, 2003. Featuring nine halls of exhibits and more than 400 outfitters, these nine days are packed with celebrity visits, seminars and live fishing demonstrations! For the little ones, the Show features a Kids Trout Pond, a Raptors Up Close, DockDogs Competition, face painting and more.
The PA Home & Garden Show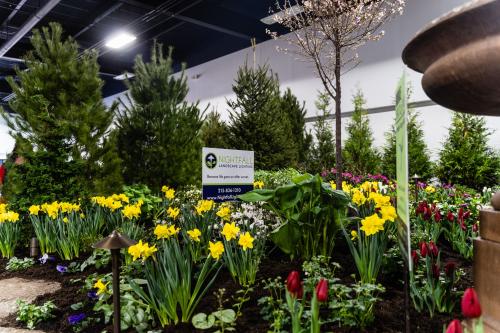 From March 2nd to March 5th, more than 350 exhibitors gather at the Farm Show Complex for a massive Home & Garden Show. From bathroom remodels to home decor, this is your place for inspiration. Kevin O'Connor, Emmy Award-winning host of the award-winning PBS series This Old House and Ask This Old House, will appear on Friday, March 3 and Saturday, March 4.
Bonus: Subscribe to our newsletter and get 50% tickets! Coupon code will be released in the February edition.
Harrisburg's Ice & Fire Festival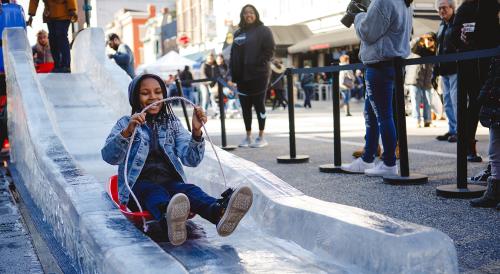 On Saturday, March 4th from 11am to 9pm, downtown Harrisburg will be filled with ice sculptures, street vendors, live musical performances and delicious food trucks! Dozens of ice sculptures will be clustered across the City in Downtown, Midtown, Shipoke, Italian Lake, Reservoir Park, and on City Island. Live ice-carving demonstrations will take place in front of City Hall, and Second Street (in downtown Harrisburg) will be packed with fire pits, an ice slide, and food trucks. Be sure to check out the fire dancers and the cocktail/coffee/cocoa crawl!

New this year is the 1st annual chili cook-off which will launch the festival activities on Friday, March 3 from 5-8pm at the Broad Street Market. Sample and vote on chilis made by local City of Harrisburg restaurants. 
For more details, visit: harrisburgpa.gov/special-events/ice-and-fire/