Harrisburg is the perfect place to bring the family for a day of mini‐golf, museums, riverboat tours, kidfriendly theatrical performances, and science‐driven summer camps. There are plenty of free outdoor activities and low‐cost indoor events happening all summer long. Check out a few of our family‐friendly event recommendations below.
---
Outdoor Activities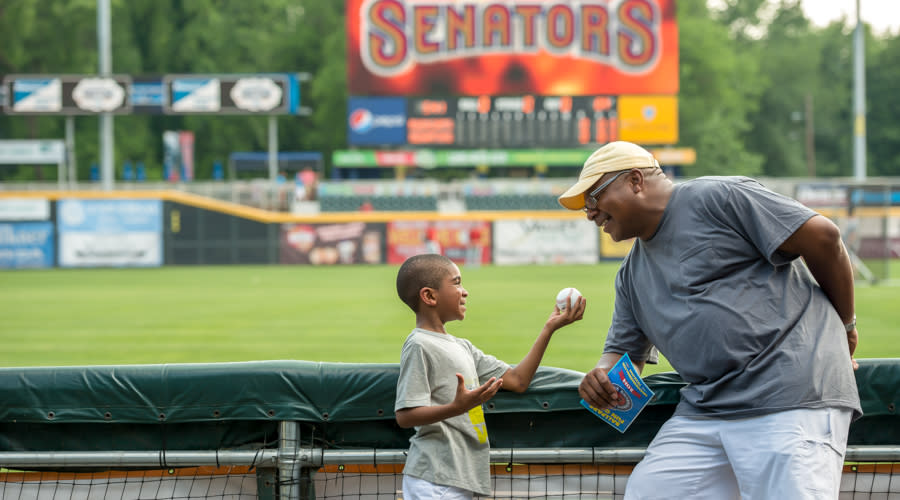 Catch a Senator's Baseball Game
This year, the Harrisburg Senators are scheduled to play 69 home games in beautiful FNB stadium on City Island. The season began on Friday, April 8th and runs through Sunday, September 18th so there are plenty of games to choose from. The kids are sure to enjoy the antics of Rascal, the team mascot, and lots of on‐field entertainment between innings. Seats start at only $13 and each game offers different promotions and special events including "kids run the bases" games, t‐shirt giveaways, wet‐nosed games (where your dogs are welcome), post‐game fireworks, jersey giveaways and more. Visit https://www.milb.com/harrisburg/tickets/promotions for a full list of games and special promotions.
Play Water Golf
Bring the whole family for a morning of mini‐golf played on City Island's beautiful 18‐hole Water Golf course located on the North end of the Island. Featuring a 60‐foot walking bridge, several water traps, and beautiful views of the Susquehanna River, Water Golf is an affordable family activity with tickets starting at only $8. They are open daily from 10am to 10pm and offer a delicious concession stand serving hand dipped ice cream, hot dogs, hamburgers, fries, and more. Visit http://h2ogolf.com/ to plan your visit.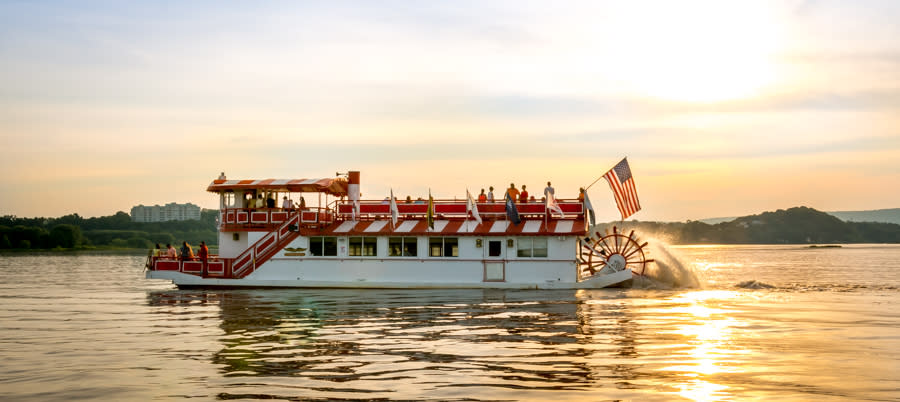 Ride the Pride of the Susquehanna
Departing from City Island, the Pride of the Susquehanna is an authentic paddlewheel riverboat offering river cruises all summer. Throughout the season, the Pride offers themed cruises including Thursday Jazz Nights, Pirates on the Pride cruises for kids, Princesses Cruises for kids, and Maryland Blue Crab Feast nights. Check out their website for their upcoming cruise schedule: hbgriverboat.org.
Discover Wildwood Park
Located on the outskirts of Harrisburg City, Wildwood Park is a 229‐acre park known for its rustic nature trails, mile‐long boardwalk over the wetlands, and beautiful 90‐acre lake. Whether you are looking for biking paths, hiking trails, a place to picnic, or the perfect place for wildlife spotting, Wildwood has you covered. Check out their upcoming events on their website calendar featuring the annual Wetlands Festival, Summer Day Camps, Art in the Wild Exhibit and their Astronomy Programs.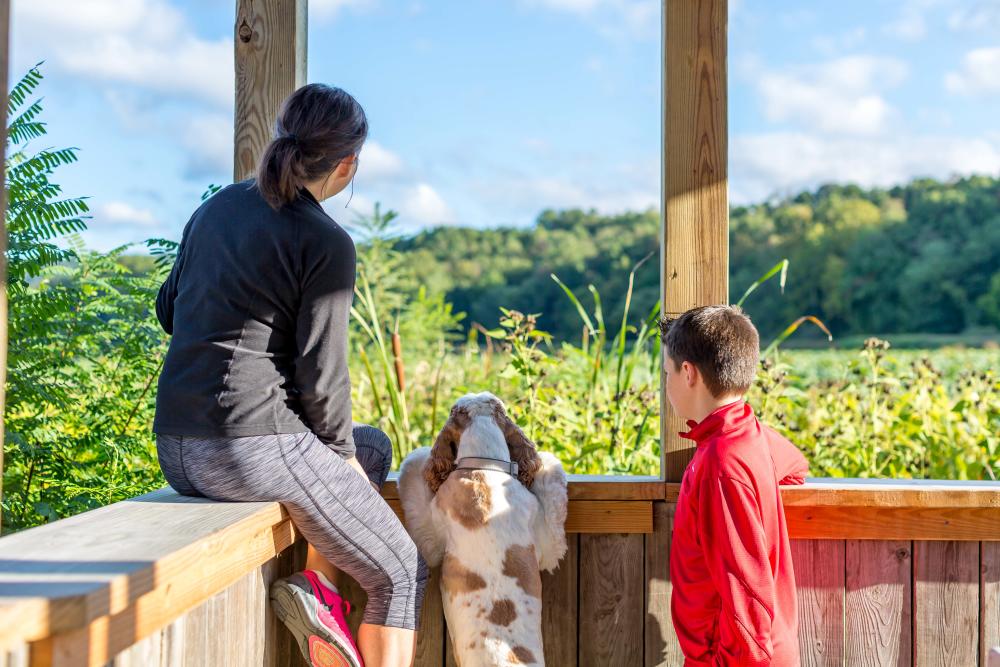 Enjoy Shakespeare in the Park
Locals and visitors alike look forward to free Shakespeare in the Park, hosted by Gamut Theatre each June. Performed in Harrisburg's beautiful Reservoir Park, Gamut's 2022 performance of "The Winter's Tale," will run from June 3rd through the 18th. Bring your lawn chairs and come early to mark your spot for a night of Shakespeare under the stars. For more information visit gamuttheatre.org/hsc. Gamut will be collecting canned goods for Bethesda Mission at all performances so be sure to bring your favorite canned staple.
Watch Sunset Movies at Fort Hunter
Admission is completely free for sunset movie nights at Fort Hunter. Featuring family favorites such as "Encanto," "Cocoa," "The Lorax," "Raya and the Last Dragon," "Luca," and "Soul," this outdoor movie series runs every Friday night from June 10th through August 19th. Shows start at 8:30pm and a concessions will be available for purchase. Don't forget to bring a lawn chair or picnic blanket. For more information visit their website.
Rainy Day Activities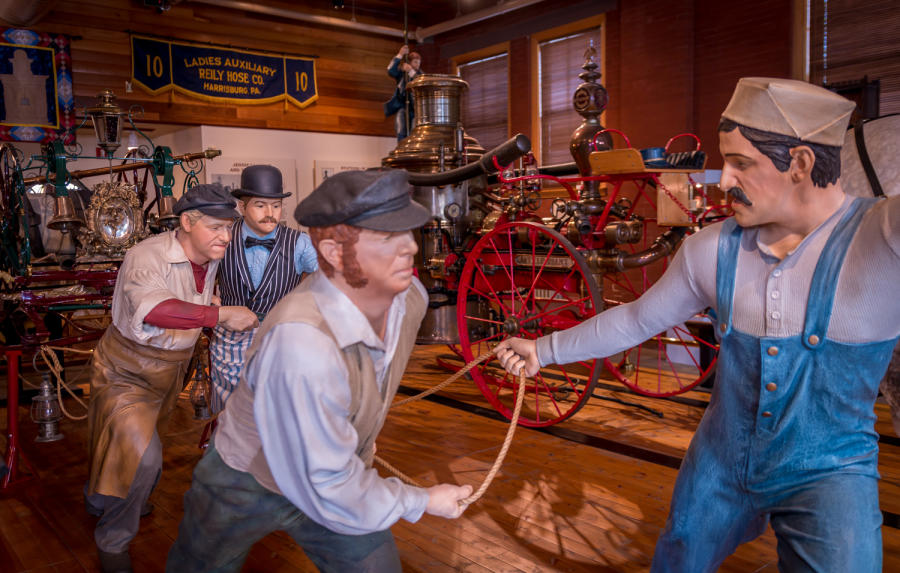 Explore the PA National Fire Museum
One of the hidden gems in Harrisburg is the Pennsylvania National Fire Museum. Located on North 4th Street in Midtown Harrisburg, the Museum is home to antique fire trucks dating back to the 1930's, a 1792 hand pumper, a large display of firemen equipment, parade hats, antique alarm systems, and other memorabilia. Open Tuesdays through Saturdays from 10am to 4pm, and Sundays from 1pm to 4pm, admission to the Fire Museum is only $7 for adults. Discounted family passes are also available.
Visit pnfm.org for more information and a complete list of museum exhibits.
Visit the Whitaker Center
The Whitaker Center for Science and the Arts offers special events, activities, and exhibits for children of all ages. The youngest ones will enjoy Little Learners, an interactive STEAM program held in the KidsPlace exhibit. Whitaker's STEM Sensory Days offer families affected by autism spectrum disorders, a special time to explore the HARSCO Science Center in a quieter setting with decreased visual stimulation. Whitaker also offers numerous summer camps for grades K‐8th including Engineering Extravaganza Camp, Girls in Stem programs, Musical Theater programs, Innovation Camp, Exploration Space Camp, and Messy Chemistry Camp! Registration for summer camps is now open and seats fill up quickly, so be sure to reserve your seats today.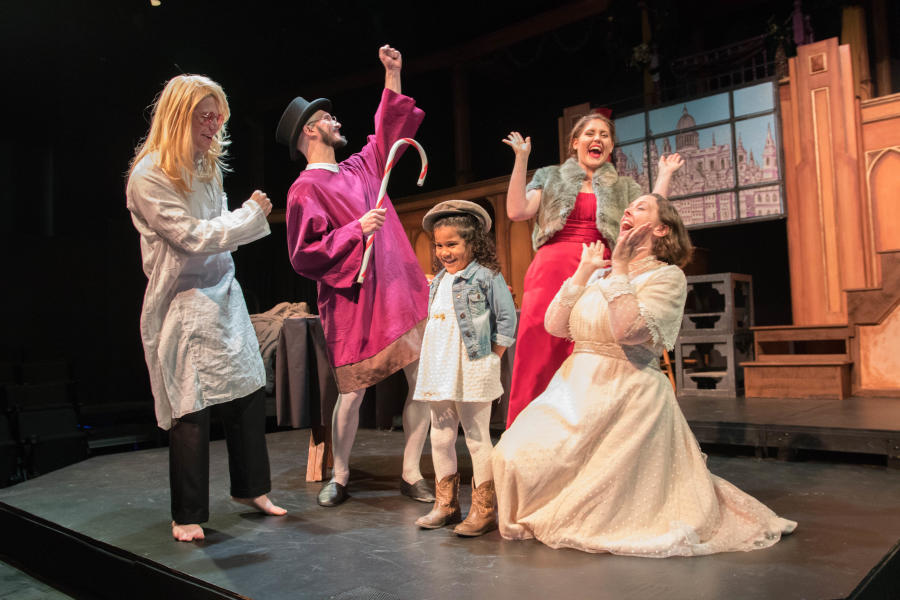 Catch a Popcorn Hat Players Show
Now in their 29th season, the Popcorn Hat Players bring fairy tales, fables, and folk tales to life using original adaptations and bit of comedy. This season they are performing a creative rendition of "The Three Little Pigs" & "Aesop's Fables." Performances are held on the Alex Grass Second Stage located within Gamut Theatre's beautifully renovated building on North 4th Street in downtown Harrisburg. Tickets are only $10 and can be purchased at gamuttheatre.org.
Experience the Pennsylvania State Museum
In the heart of downtown Harrisburg, located directly beside the State Capitol Complex, lies the Pennsylvania State Museum. Featuring three floors of permanent exhibits, the museum is the perfect place to bring the kids for an afternoon of exploration and education. Their "Life Through Time" exhibit features the famous Marshalls Creek Mastodon, dinosaur models, and detailed examples of flora and fauna from the Precambrian through Cenozoic periods. In the Mammal Hall, children can explore detailed dioramas of PA wildlife, while the Hall of Geology is home to hundreds of rocks and mineral specimens. The museum is open Wednesdays through Saturdays from 9am to 5pm, and Sundays from 12pm to 5pm. Admission is $7 for adults (free for military personnel and their immediate family) and $5 for children. Visit statemuseumpa.org for a complete list of exhibits, special events, and promotional offers.