May is here, bringing warm weather, longer days and the return of Harrisburg's outdoor dining-in-the-street program!
 
Starting on May 1st and running all summer long, Harrisburg's innovative outdoor dining experience, "Saturday Nights in the City" will return to downtown Harrisburg. Every Saturday, from 5pm to 10pm, Second Street, North Street, State Street and Conoy Street will be closed to vehicle traffic, and transformed to allow local restaurants to provide al fresco, outdoor dining to patrons. Whether you are in the mood for a 3-course meal, or just a plate of appetizers and drinks, there is something for everyone on Saturday nights.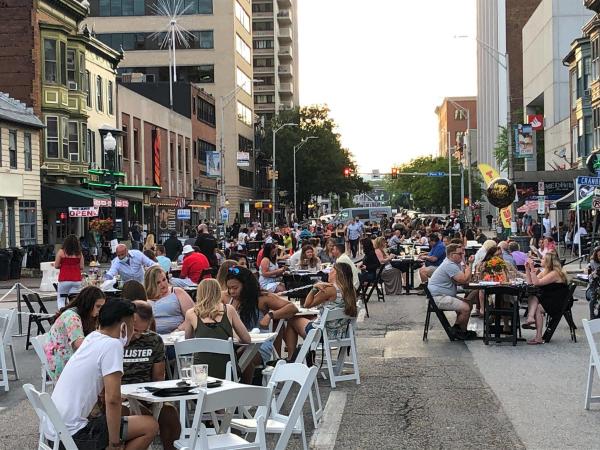 Participating Restaurants
Nothing says summer quite like enjoying a delicious Asian fusion meal from Café Fresco, or sipping on a refreshing, handcrafted cocktail from Stock's on Second! You won't want to miss out on this relaxing and festive outdoor event. The list of participating restaurants in this weekly event include:

Live Musical Performances
Be sure to grab a seat on Second Street for live music hosted by Taste Key West. Performances start at 6:30pm and May's musical guests include The Swisher Sweets, Smooth Like Clyde, Emily's Toybox, and Kurlou Reggar Allstars. Check out the complete show line-up here to plan your Saturday's in the City.
This summer event series seeks to support local businesses while giving patrons a unique experience dining outside in clean, safe, and beautiful downtown Harrisburg. The D.I.D. & ExploreHBG hope to see you there!