All aboard The Pride of the Susquehanna Riverboat, an iconic Harrisburg attraction and one of the last remaining paddlewheel riverboats in America. The Pride has sailed this stretch of the Susquehanna River for more than 30 years, carrying more than one million passengers. Discover the unique history of The Pride and how you can take a tour or dinner cruise this season!

Daily Sightseeing Tours
The Pride of the Susquehanna runs daily 45-minute sightseeing tours from Memorial Day to Labor Day and weekends in September and October. When the weather is fine, catch a summer breeze from the bow or head to the top deck for 360-degree views of Harrisburg and City Island. From here you can peek down at the churning twin paddlewheels that power the boat. While you sail, listen in on fascinating facts about the ecology and wildlife of the Susquehanna River, Riverboat history, and fun facts about Harrisburg.
Days Open: 7 days a week, Memorial Day through Labor Day; Saturdays & Sundays, September through October
Admission: $6 - $11 per person. Free for children under 3. Veterans and one guest also receive a complimentary ride.
Pride Special Events & Themed Cruises
From craft beer pairings to local theatre actors on a murder mystery cruise, the Pride is a great place to experience regional flavor. Enjoy a meal on the water during one of their Dinner Cruises featuring crowd-pleasing entrees or all-you-can-eat specialties like hot wings or Maryland blue crabs.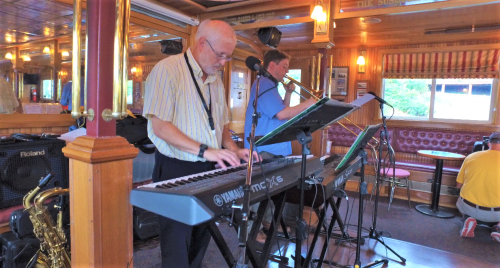 When they're not celebrating with food, they're hosting live music, open mic cruises, and after-dark parties! Every Thursday evening is Jazzin' On The Pride where it's free to come aboard the docked vessel and listen to the music from 5:30-7:30 PM. It's an additional fee to set off on the sunset cruise.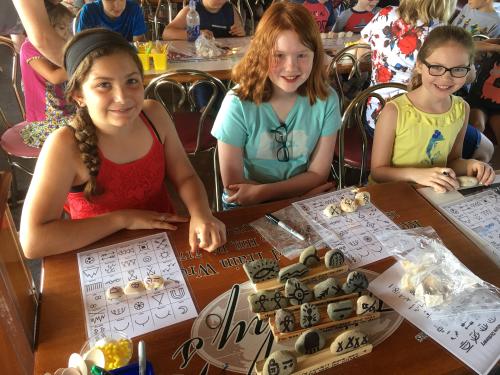 The Pride's event calendar also includes kid-friendly cruises complete with costumes, pizza, dessert, and fun! Kids can brandish their best water guns to ward off a band of plundering pirates during Pirates on the Pride, or enjoy sweet treats and crafts on a themed Princess Party Cruise.
On Saturday mornings, children can participate in Susquehanna River School, a floating classroom that shows them how to be good stewards of the natural environment. Each 75-minute voyage is a new adventure and filled with opportunities to learn about the river's wildlife, plants, geography, and health. Plus, kids sail free with the purchase of a parent ticket.

History of the Riverboat
It all started with an idea to bring the historic Millersburg Ferry down to Harrisburg for the Kipona Festival. Transporting the ferry turned out to be an impossible feat, but it did get people thinking about how Harrisburg could operate a boat of its own.
Residents and business owners in Harrisburg and surrounding towns rallied behind the idea of building a riverboat, donating supplies, labor, and funds to make the boat a reality. Construction of The Pride began on City Island in 1985. From the handcraftsmanship of the vessel to the original artwork inside, The Pride is truly one-of-a-kind. So much so that they couldn't rebuild it as you see it today even if they tried. The Pride took her maiden voyage on May 28, 1988. In its 30 years on the Susquehanna, she's carried more than one million passengers! Here's to the next million!

About the Vessel
The Pride was designed and built in homage to the iconic riverboats you see navigating the mighty Mississippi River. Its design also includes special allowances to sail in the relatively shallow depths in this stretch of the Susquehanna River. The Pride is one of just six remaining authentic paddlewheel riverboats in America. While some vessels have paddlewheels just for show, The Pride's authentic twin paddlewheels are the sole method used for propulsion and steering.
On the outside, its bold, red and white striping make the boat a familiar landmark along the river. Inside you'll find beautiful mahogany woodwork, brass and copper accents, and a custom stained glass ceiling. Each winter The Pride is pulled from the water to protect it from dangerous ice flows. While she's on winter break, she receives a fresh coat of paint and routine maintenance to keep it in shipshape.
If you're hoping to see The Pride floating down a river near you, we're sorry to say that'll never happen! Due to her size, highways and bridges can't accommodate her transport, so The Pride of the Susquehanna has a permanent home in Harrisburg! That's okay by us, and it gives you and the family something to look forward to each time you visit!
City Island Adventures
Before or after you ride the Pride, explore the classic family fun on City Island, known to many as Harrisburg's playground. Catch a Harrisburg Senators Baseball game April through August inside a unique island ballpark. Sink a hole-in-one at Water Golf, a beautifully landscaped and challenging course on the north end of the Island. Take a relaxing ride on the City Island Railroad featuring a miniature Civil War-era Stream train. The Walnut Street walking bridge connects City Island to Downtown Harrisburg, and you're invited to explore the city's restaurants, museums, shops, and more!