It's officially fall which means Harrisburg will be bursting with color soon. Check out these five places to take in the crisp natural phenomenon that is autumn!
Riverfront Park
Running parallel to the Susquehanna River between the shoreline and Front Street, Riverfront Park is one of the best places to catch the leaves changing. Besides the beautiful trees lined in the park itself, you have views of City Island, Wormleysburg and Blue Mountain in the distance that can all be seen turning hues of yellow, red and orange.
City Island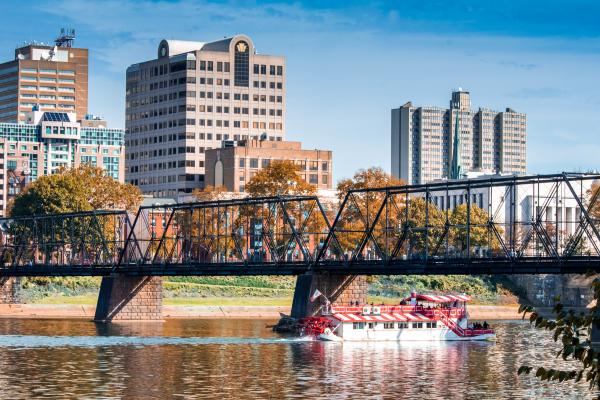 Besides the many fun activities that can be enjoyed on City Island, there are plenty of areas to peep the leaves. Our personal favorite spot is by the riverboat dock. You can bring some sandwiches and enjoy an autumn picnic with the view of the river and the city. Bonus: Hop on a Pride of the Susquehanna Riverboat cruise to enjoy 360-degree views of Harrisburg's Riverfront, City Island, and the mountains. 
Wildwood Park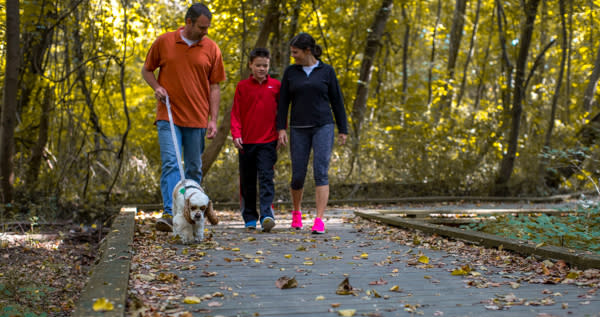 This gem of a park is tucked away from the busy streets of Downtown Harrisburg and makes for a great place to enjoy a peaceful walk through nature. While checking out the leaves, be on the lookout for various bird species and whitetail deer. Bonus: Children are invited to discover nature from the inside-out at the Nature Center (free.) Climb through the tree diorama, enjoy a book in the library and explore animal artifacts up-close. Bird enthusiasts can observe common feeder birds from the indoor bird viewing area. This area is equipped with bird guides, binoculars, and interactive resources for kids. The center is open Tuesday to Sunday from10 am to 4 pm. Learn more here.
Fort Hunter Mansion & Park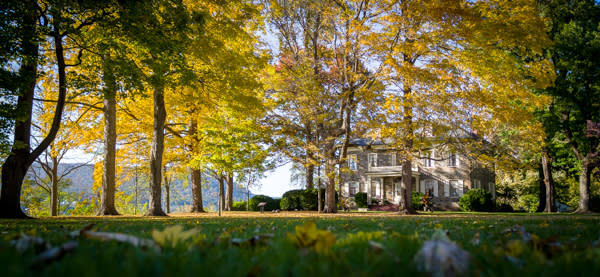 Also situated along the Susquehanna River, Fort Hunter Mansion is framed by beautiful towering trees that turn a golden leafy hue in the fall. The walking trail through the park has views of the surrounding hills and can be the perfect spot for fall family photos! Bonus: Come and see how John and Helen Reily, the last inhabitants of Fort Hunter Mansion, spent their time from their marriage in 1887 through the early 20th century. View John as an outdoorsman, Helen in her wedding dress, among other artifacts, clothing photos, and even entries from Helen's diary. Mansion tours are offered Tuesday to Sunday and are $7. Schedule your visit: https://forthunter.org/
Italian Lake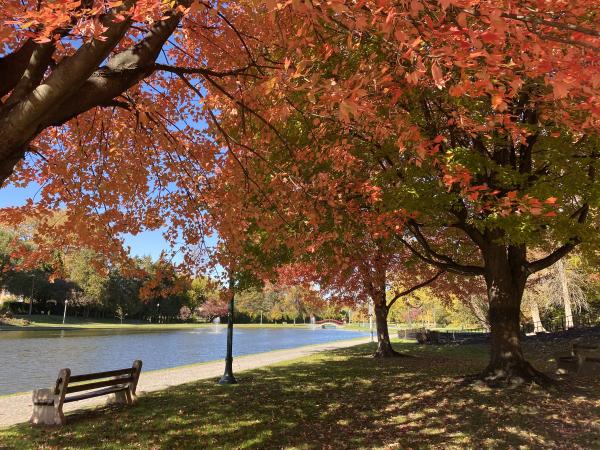 Located in Uptown, Italian Lake is a very picturesque park. Come for a crisp autumn stroll and admire the leaves changing around the textured pathways.
Share Your Fall Photos
Use #HBGFall and share your photos with us on social media!
---
Fall Foliage Report