Stay-at-home orders have been lifted, and outdoor dining is now open across the City. It's the perfect time to get outside and try the flavors of the City. 
Harrisburg has outdoor dining options sure to entice your taste buds. From Saturday night's Dining in the Street program, to rooftop bars and restaurant patios, we have a little bit of everything in Harrisburg.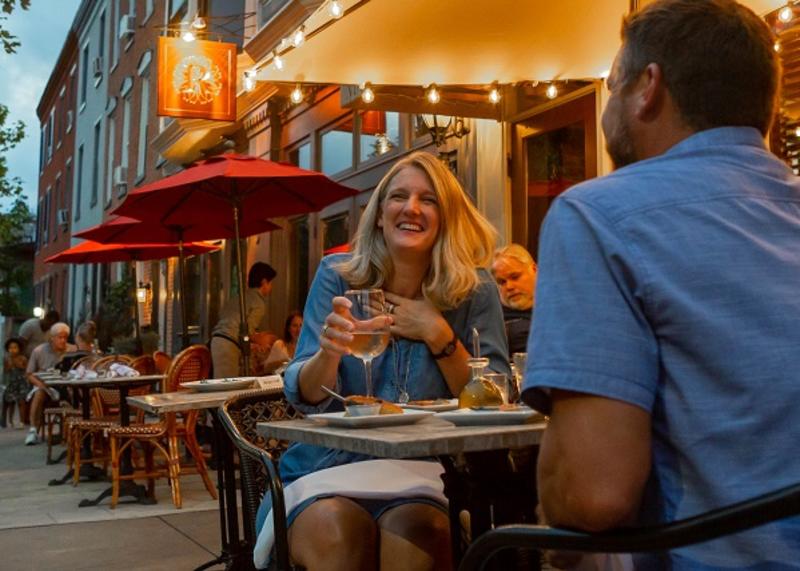 Dine in the Streets on Saturday Nights
Every Saturday through October 3rd, several streets in Downtown Harrisburg will be closed to traffic and filled with tables from your favorite restaurants. Dining starts at 5pm and ends at 10pm, so be sure to come early to reserve your seat.
On Second Street, enjoy outdoor dining at the following restaurants:
On Locust Street:
And on North Street, enjoy fine dining at:

Outdoor Patios and Rooftops
Throughout the week, Harrisburg has lots of outdoor dining options too. From sidewalk cafes, to outdoor markets and patios, there is plenty of seating available in the City. In addition to the restaurants mentioned above, several others have recently opened outdoor dining areas.
Cork & Fork offers delicious pastas, small plates and meat and cheese boards, all with a beautiful view of the Capitol. Be sure to make reservations as their outdoor seating fills up quickly.
Los Tres Cubanos serves original Cuban recipes in the heart of the Shipoke neighborhood of Harrisburg. Outdoor dining is now open and requires a reservation.
The Broad Street Market in Midtown Harrisburg offers over 20 unique food vendors. Grab a bite and enjoy a picnic area in the courtyard between the stone and brick buildings.

Cafe 1500 is now offering outdoor seating on the ground floor of the 1500 hi-rise in Midtown. Be sure to check out their Taco Tuesday specials starting at only $2!
Home 231 is launching a brand new menu and opened their newly updated patio on Friday, June 12th. 
1700 Degrees Steakhouse opened their patio on June 10th and is open for dinner. Reservations are strongly encouraged.
The Millworks Restaurant and Brewery opens their courtyard and rooftop areas at 4pm Tuesday - Sunday. Reservations are not permitted, so come early!